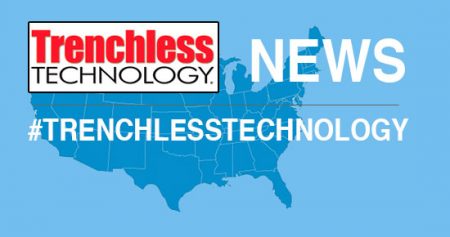 American Augers Inc. and DW/TXS, both
Charles Machine Works companies
, unveiled the first American Augers DD1100 horizontal directional drill (HDD) jointly produced rig at the facilities of DW/TXS in Beijing, China.
The 500 ton HDD rig, unveiled July 13, was built in close cooperation between both partners as it uses the exact design of the previous generation of American Augers DD1100 HDD rigs. Both engineering as well as production staff from the companies worked closely together and several visits were made to Beijing to guarantee a reliable and high quality final product that meets both the standards of DW/TXS as well as American Augers Inc.
Beijing-based DW/TXS found American Augers Inc. the exact partner needed within the Charles Machine Works family of companies. Having a background in building mid-size and maxi HDD rigs for mainly the Chinese market DW/TXS had the right knowledge and access to local suppliers needed to make this a successful cooperation.
With this new product American Augers and DW/TXS want to target those developing markets which appreciate the features and reliability of the American Augers products but who are not ready to make the investment that comes with the purchase of a U.S. build unit.
The rig will only be available in selected markets, not including any area's in North America and the European Union, and will be marketed through the American Augers distribution channel. Aftersales parts and service will be a joined effort between DW/TXS and American Augers, seeing to it that customers get the best return out of their investment.