Trenchless Industry's Premier Event Ushers in a Return to Normalcy
2022 brings the NASTT No-Dig Show — the largest gathering of trenchless professionals — to Minneapolis, Minnesota, celebrating all things trenchless through a top-notch conference and exhibition event. The tradeshow takes place April 10-14 at the Minneapolis Convention Center with a full slate of educational, exhibiting and networking opportunities for those who attend.
After the COVID-19 pandemic forced the show's cancellation in 2020, the No-Dig Show returned in 2021 with a scaled-back agenda. This year's event will see a No-Dig Show agenda much more in line with past years' No-Dig Shows, before the pandemic.
Though the pandemic is still at the forefront, attendee safety remains a focus. Per NASTT officials, the No-Dig Show must comply with current guidelines set forth by the local authorities of Minneapolis, at the time of the conference. For the latest on the city's pandemic protocols, visit nodigshow.com/covid-19-precautions-procedures.
The 2022 conference and exhibition is a high-quality combination of education and innovation. This year's show features more than 150 exhibiting companies on the tradeshow floor, giving attendees ample opportunities to check out the latest technologies and products the industry has to offer. See our exhibitor preview at the end of this post.
The conference portion features more than 132 peer-reviewed technical papers, plus roundtable discussions via six industry track sessions focused on both installation and rehabilitation that spans the three days of the show. Morning and afternoon sessions give attendees a chance to attend several different sessions.
The technical presentations are always a feature of the No-Dig Show and this year's presentations focus on a diverse range of trenchless topics, including horizontal directional drilling, cured-in-place pipe (CIPP), microtunneling, inspection, case histories, asset management, pipe jacking and ramming, water and sewer rehabilitation, project planning, inspection and trenchless research.
Download the mobile app and have access to the current Session Schedule during the show. Also, check out the 2021 Trenchless Technology Projects of the Year winners' session at 3:45 p.m. on Monday, April 11; Moderated by Trenchless Technology editors Sharon M. Bueno and Mike Kezdi, the architects of the winning projects will discuss the challenges they faced and how they solved them, as well as field questions from those in the session.
Although the No-Dig show is the conduit to promote and advance the trenchless marketplace through education and exhibits, there's also the social aspect of the conference that fosters networking opportunities for attendees, as well as just some fun and good times.
Start the week off with the Kick-off Breakfast, sponsored by Trenchless Technology, USI and Holly Pipe Corp., on Monday, April 11, where attendees will be welcomed to the No-Dig Show by NASTT chair Alan Goodman.
Trenchless Technology will also formally honor its 2021 Trenchless Technology Project of the Year New Installation and Rehabilitation winners and Derek Potvin, the 2022 Trenchless Technology Person of the Year.
RELATED: Get to Know Derek Potvin, P. Eng. – Trenchless Technology's 2022 Person of the Year
NASTT will spotlight sponsors, NASTT board members, Municipal Scholarship recipients and NASTT volunteers.
At the conclusion of the April 11 technical sessions, join fellow attendees inside the exhibit hall for the NASTT 21st Annual Educational Fund Auction from 5:30 to 7 p.m. The auction, sponsored by Bennett Trenchless Solutions, Interplastic Corp., and Xylem, offers complimentary food and drinks as you bid on your favorite items. Since the auction is in the exhibit hall, when attendees are not eating or drinking, they can walk the exhibit hall and visit with the exhibitors.
More than $1 million has been raised since 2002, with 100 percent of the proceeds going toward the NASTT Educational Fund, which are used to support trenchless training, technical course manuals, university student attendance at the No-Dig Show, and student and municipal scholarships.
The Gala Dinner returns in 2022 on Tuesday, April 12, sponsored by AOC, with NASTT handing out various honors including awards for Innovative Products, Young Trenchless Professionals and its Chair Award for Distinguished Service. Capping off the evening is the induction of the 2022 NASTT Hall of Fame class. This year's class consists of innovative trenchless engineer Dennis Doherty, P.E., microtunneling pioneer Paul Nicholas and former NASTT executive director Michael Willmets. The Gala Dinner is a ticketed event and tickets can be purchased during registration.
Attendees are invited to close out the NASTT 2022 No-Dig Show by saying goodbye to their peers at the Closing Luncheon in the exhibit hall from 12 to 1 p.m. on April 13.
For more information about the 2022 NASTT No-Dig Show, visit nodigshow.com.
2022 No-Dig Exhibitor Preview
AECOM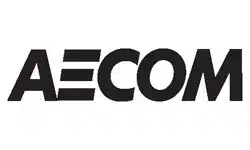 AECOM provides fully integrated tunneling and trenchless technology design, management and construction services for pipelines, new installation and rehabilitation. Additional services include geotechnical and geological reports, flow analysis, alignment appraisal, seismic design, shaft design, constructability and means and methods review for microtunneling, horizontal directional drilling, pipe jacking, auger boring and all types of pipe rehabilitation design, instrumentation and monitoring, ground improvement and ground water control, program management, alternate delivery methods, and construction management services.
AECOM is a global leader integrating engineering, design and program management services. We connect knowledge and experience across our global network of experts to help clients solve their most complex challenges.
Visit us at the No-Dig Show, Booth 728.
---
Applied Felts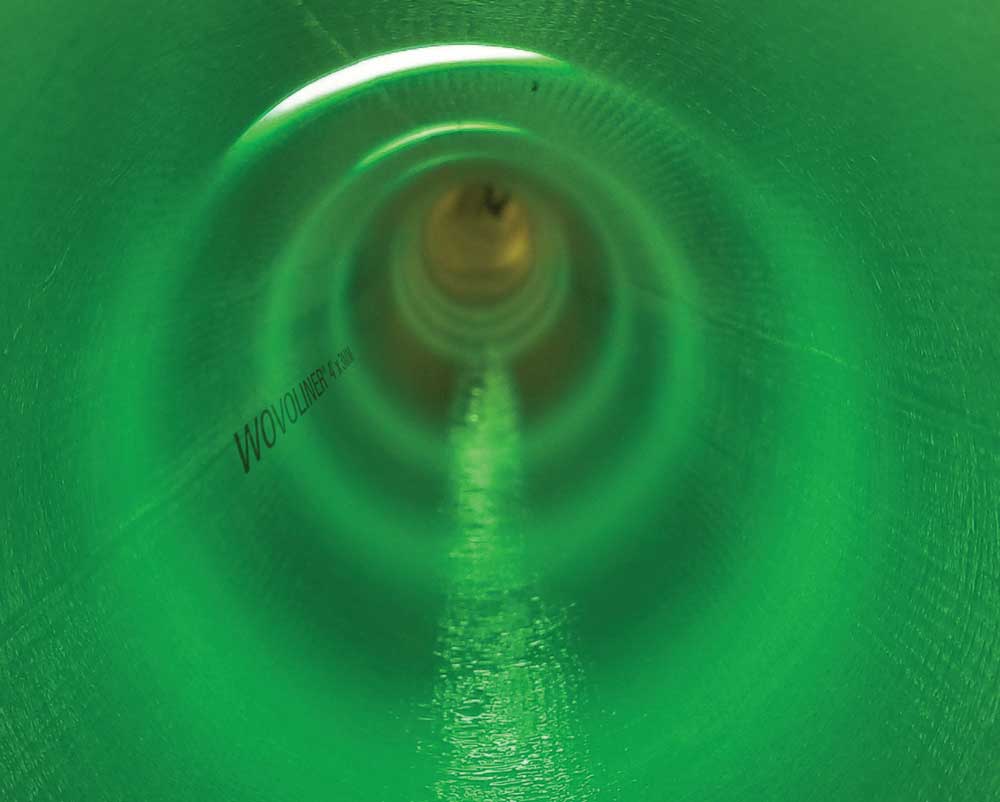 Applied Felts® Manufacturer of Innovative CIPP Liners and CalTubes®
Applied Felts' PU- or PP-coated, all-felt AquaCure liners with stitched or flame-bonded seams are built to meet your exacting standards. Our extra durable, sewn-seamed, PP coated version withstands tougher on-site conditions and steam cure processing. Liners are manufactured to conform to ASTM-1216, accommodating pipe diameters 6 -120 inches and wall thicknesses 3-42 mm, all in accordance with ISO 9001:2020. We also manufacture:
LATERAL and IN-BUILDING LINER APPLICATIONS – Dependable, small diameter liner ranges for your every need
CALIBRATION TUBES (CalTubes®) – Wide range for your lateral installation needs
Applied Felts' single-layer, PVC-coated, PE CalTubes are made in your choice of stitched, or innovative High Frequency (HF) seamed options. Our 2- to 12-inch diameter CalTubes can be used in inversion, pull-in and "blind-shot" installations.
COMING SOON:
EnviroCure® CIPP liners: Our newest range of CIPP liners that virtually eliminate styrene emissions
EnviroCure® UV: The next generation of UV-cured liners for mainline rehabilitation
Applied Felts: 276.656.1904; AppliedFelts.com
---
CrewPlex
CrewPlex is a hands-free communication solution to help crews overcome the challenges of continuous communication in environments where noise, distance, and task complexity can affect safety and productivity.
CrewPlex enables you to connect your entire crew, supervisors, and support personnel team with one system. Users can talk and hear each other in real-time without delay, without voice triggering, or pushing a button. Industry-leading audio quality provides better communication in ALL environments, especially on sites where noise levels can exceed 100 dB. Available connectivity to two-way radio systems keeps workgroups in touch with a supervisor and extends the communication reach of an entire work crew.
When the job is on the line and the safety of the crew is critical, CrewPlex provides clear, dependable communication to everyone to ensure the highest levels of safety, productivity, and job satisfaction.
Visit CrewPlex at booth #440 to learn more.
---
CUES Inc.
Go the Distance with CUES
CUES is the world's leading manufacturer of closed circuit television video (CCTV) pipeline inspection systems, joint sealing solutions, pipe profiling equipment, and asset inspection/decision support software. For over 58 years, CUES has provided innovative pipeline inspection technology and solutions to enable accurate condition assessment and proactive maintenance programs for buried infrastructure.
CUES continues to lead the industry by designing and manufacturing products for pipe inspection, profiling, rehabilitation, and data acquisition right here in the USA, with bi-directional interfaces to ESRI ArcGIS and asset management software such as Hansen, Azteca Cityworks, and others. CUES' GraniteNet Software provides a strong foundation for decision-making to establish priorities for pipeline inspection, rehabilitation, or replacement.
Manhole inspection systems, chemical grouting systems for mainline and lateral pipe joints, lateral-reinstatement cutting systems, and advanced sonar, lidar, and laser profiling systems are also available from the industry's infrastructure experts at CUES!
NoDig Booth#100
www.cuesinc.com
salesinfo@cuesinc.com
800.327.7791
---
Ditch Witch
About the Ditch Witch® Division
In 1949, Ed Malzahn created the world's first utility trencher, the Model DWP Service Line Trencher, after realizing that there was no equipment to assist workers installing residential utilities. Twice named as one of the 100 best products manufactured in the United States, the trencher's invention spurred Malzahn to start Ditch Witch in 1959. Since then, Ditch Witch built itself into an industry leader by continuously providing innovative solutions to solve customer needs.
Today, the Ditch Witch Division designs, manufactures and markets the most complete line of directional drills, drill pipe, HDD tooling, Underground Awareness electronics, vacuum excavators, trenchers, surface miners, fluid recycling systems, chain, teeth and sprockets, stand-on skid steers and vibratory plows. Handcrafted in the USA, its products are supported by the Ditch Witch dealer network with over 175 locations worldwide.
Visit www.ditchwitch.com to learn more.
---
Emagineered Solutions Inc.
THE SHOOTER® is the original continuous air-inversion machine for CIPP and for decades has been a standard in the trenchless industry.
Fast, reliable, and mobile: THE SHOOTER® 12 with built-in lubrication system and knife gate for 4"-15" pipe using air, steam, water, and LED UV and the trailer-mounted THE SHOOTER® 24 for 15"-24" pipe. Portable Dry Steam Generators, Steam Hose, A and B Stations, Stab and Condensate Tubes also available.
Innovative engineering. Quality, American-made craftsmanship. Redmond, Oregon USA.
---
Environmental Noise Control Inc.
Environmental Noise Control, Inc. (ENC) is a full-service provider of turnkey acoustical products and services. ENC offers acoustical services for HDD and trenchless operators – noise and vibration measurements, acoustical impact modeling, noise mitigation system design, and continuous real-time noise and vibration monitoring.
ENC also has extensive expertise in assessing and meeting compliance with local, municipal, state, or federal noise rules and regulations. ENC offers permitting support for HDD and Trenchless operations to provide assistance in the planning and development phase of any project.
ENC has developed and maintains a vast array of specialized products specifically designed to block and control noise generated from job sites. All ENC's products are developed with a deep understanding of the working conditions, safety and access requirements, and site constraints for HDD operations. ENC can provide a variety of products and services to assess and address any noise or vibration issues on an HDD jobsite.
---
Ferratex
Ferratex™ Delivers CIPP Liner & Wet-Out Solutions
To make your job even easier, streamline your next job with pre-impregnated liners – manufactured by Applied Felts ® and delivered to your job site. Our pre-impregnated liners include all felt and hybrid fiberglass-reinforced liners, flame bonded and sewn seams with a choice of PU or PP coatings. Including AquaCure® RP and PS or PW for gravity sewer lines and highly demanding pressure pipe applications.
Once resin (Polyester, Vinylester or Epoxy, ISO certified) impregnation is completed, the resin-saturated liner is loaded into one of our climate-controlled trailers for delivery and tracked through GPS. Shipped from one of our 5 strategically-located regional wet–out facilities across the country, offering logistics advantages and unmatched customer service throughout the U.S., Canada and parts of Mexico.
COMING SOON:
EnviroCure® CIPP liners: Our newest range of CIPP liners that virtually eliminate styrene emissions
EnviroCure® UV: The next generation of UV-cured liners for mainline rehabilitation
Ferratex.com
(844) 433-7728
---
GapVax Inc.
A leading manufacturer of industrial and municipal vacuum equipment, GapVax, Inc. was established in 1989. Hydro excavators, combination jetvacs, air movers, jetters, jetter trailers, recycle jetvacs and skid mounted vac units are all custom built in Johnstown, PA. GapVax has a second location in Deer Park, Texas and a growing dealer network to better serve our customers.
GapVax will have your new favorite road legal hydro vac, the VHX, in booth 535 at No Dig – be sure to make plans to attend!
Find out more at gapvax.com and follow us on social media to stay up to date!
---
Geonex Oy
Geonex Oy is a Finnish company, specialized in manufacturing and sales of horizontal DTH-/Hammer drilling machines and accessories for those. Geonex supplies complete solutions for horizontal hammer drilling, with over 20 years of experience from drill sites. DTH-hammer drilling is well known method in Scandinavia, and Geonex has developed a complete product concept for this method. System works with steel casing and performs best in hard rock and mixed soil conditions, where rock quality creates significant costs with tricone bits, or in mixed soil conditions which cannot be supported with drilling fluids. Drilling without steel casing, is also possible in good solid rock conditions, with very high cost-efficiency. Same drill head is used regardless of the soil type, which makes method very strong and cost-efficient in changing soil conditions.
Visit us at No-Dig,
Booth # 512.
---
HammerHead Trenchless
HammerHead® Trenchless, a division of The Toro Company, manufactures and delivers a unique combination of rehabilitation, replacement and installation equipment and consumables for the underground construction market. Besides being a full solutions provider in rehabilitation and replacement, HammerHead also offers unmatched field support and project consultation to its customers worldwide. HammerHead products are proudly made in the U.S.A. and sold and serviced in more than sixty countries.
For more information visit www.hammerheadtrenchless.com; 800.331.6653.
---
Huxted Trenchless
Booth #636
Part of JAG Companies, Inc., sister companies, Huxted Trenchless and Northeast Remsco Construction will be at booth #636.
JAG Companies has combined the skills, knowledge, and expertise of Huxted Tunneling and ECI Drilling International into one company, Huxted Trenchless. Together with over 65 years of trenchless history, Huxted Trenchless capitalizes the strengths of the trenchless teams to create a single trusted horizontal directional drilling and microtunneling construction partner.
Northeast Remsco Construction is a New Jersey- based heavy civil contractor specializing in trenchless and microtunneling projects in the Northeast and Mid-Atlantic.
---
Interplastic
Expect consistent, competitively priced, and reliable resins to repair partially or fully deteriorated storm sewer, sewer, culvert and industrial pipes.
---
MaxLiner
MaxLiner®: You'll Never Line a Pipe Alone
MaxLiner's CIPP lateral liners and CalTubes® are manufactured by the worldwide CIPP leader, Applied Felts®. 40+ years of R&D, engineering and testing not only delivers the trenchless industry's highest quality gravity and pressure main lines, but vertical piping and small diameter applications that:
Negotiate bends up to 90°
Expand radially to rehabilitate 4-6 inch diameter transitions,
Do not longitudinally stretch – for when your mark really counts!
EQUIPMENT: The MaxLiner System for drain, waste and vent pipes is highly-portable (small enough to fit into your current service vehicle) and ideal for high-production lining projects, allowing you to install several liners a day!
For more than 20 years, tested, proven and perfected to stringent standards in residential and commercial applications.
Introducing: WovoLiner 2.0, all the benefits you've come to rely on (extremely flexible tube, ideal for multiple bends up to 90° with minimal wrinkling) with new improvements at a better value than ever before!
Being the premier trenchless company in North America and internationally requires a balance of experience and enthusiasm — and an insatiable desire to set the standard for complete infrastructure rehabilitation with minimal surface disruptions.
Michels has been performing trenchless construction, both installation and rehabilitation of pipes and utilities for decades, and it shows. Our leaders, managers, and field personnel have amassed an extensive resume of successful projects. Regardless of whether we are working close to home or thousands of miles away, our trained crews deliver consistent quality, safety and performance.
Working in remote locations with limited access to supplies, communication networks and other modern conveniences has allowed us to develop time-tested procedures for overcoming unexpected situations that could stand in the way of success. We are experienced and execute projects each and every day in rural settings to dense urban environments.
---
Michels Corporation
Being the premier trenchless company in North America and internationally requires a balance of experience and enthusiasm – and an insatiable desire to set the standard for complete infrastructure rehabilitation with minimal surface disruptions.
Michels has been performing trenchless construction, both installation and rehabilitation of pipes and utilities for decades, and it shows. Our leaders, managers, and field personnel have amassed an extensive resume of successful projects. Regardless of whether we are working close to home or thousands of miles away, our trained crews deliver consistent quality, safety and performance.
Working in remote locations with limited access to supplies, communication networks and other modern conveniences has allowed us to develop time-tested procedures for overcoming unexpected situations that could stand in the way of success. We are experienced and execute projects each and every day in rural settings to dense urban environments.
---
Miller Pipeline
Founded in 1953, Miller Pipeline has grown to provide a comprehensive range of pipeline contracting and rehabilitation services for natural gas, liquids, water, and wastewater pipelines.
We have been a leader in building and maintaining America's infrastructure for over 65 years. Our broad knowledge of repair, replacement, and installation techniques enables us to evaluate projects and make recommendations which often result in alternative cost-saving solutions.
Visit us at the No-Dig Show, booth #717.
---
National Liner LLC

National Liner, through its network of experienced North American installers, provides Cured-In-Place Pipe (CIPP) products and services to municipal and industrial customers to rehabilitate deteriorated pipe. National Liner, established in 1994 has been installed in excess of 30 million liner feet of pipe ranging in size from 6" through 84". National Liner is engineered with a 50-year design life to economically rehabilitate the damaged pipe. See us at www.national liner.com
---
Primus Line
Primus Line Overland Piping® – Next generation of bypass
For more than 20 years and with more than 1,500 completed projects, the Primus Line® system has offered a reliable, safe and sustainable solution for trenchless rehabilitation of pressure lines in the water, gas and oil sectors.
Due to its flexibility combined with high material strength, Primus Line® is also suitable for free laying as a bypass. With the Primus Line Overland Piping® technology produced in Germany, the company with its own subsidiary in the USA is now meeting the demand for the next generation of bypass. It is a perfect solution when a safe and reliable temporary above-ground fluid transfer is required, such as in industry. The superior liner matrix consisting of its high-performance polymers and the leak-proof end connectors provide the operator with peace of mind when working in sensitive environments.
Primus Line® Overland Piping is an eco-friendly solution, designed for numerous deployments with a design life of 20 years, and convinces with rapid installation.
Visit us in booth #201 or online at primusline.com.
---
ProKASRO Services USA
The name ProKASRO stands for progressive sewer rehabilitation systems and is the market leader in pipeline rehabilitation equipment development and manufacturing. Since its foundation in August 2000, ProKASRO has developed tailor-made solutions to rehabilitate pipes and sewers including Ultraviolet light curing equipment capable of rehabilitating pipes from 4 – 72 inches as well as pneumatic, electric, and hydraulic robots, laminated cap (top hat) placement systems, and resin injection rehabilitation equipment. In November 2017, ProKASRO launched its first US service center in Centennial, Colorado. 100% German made; 100% American supported. ProKASRO Services USA is meeting customer demands and providing local support and service. PSU provides training, repair services, sales, and rental of state-of-the-art sewer and water rehabilitation equipment for your every need.
PSU is looking forward to welcoming colleagues and present & future clients at the No-Dig Show in Minneapolis in April at our booth #327 to discuss and demonstrate our products.
Contact information: Robert Williams, 833.682.4578, williams@prokasrousa.com
---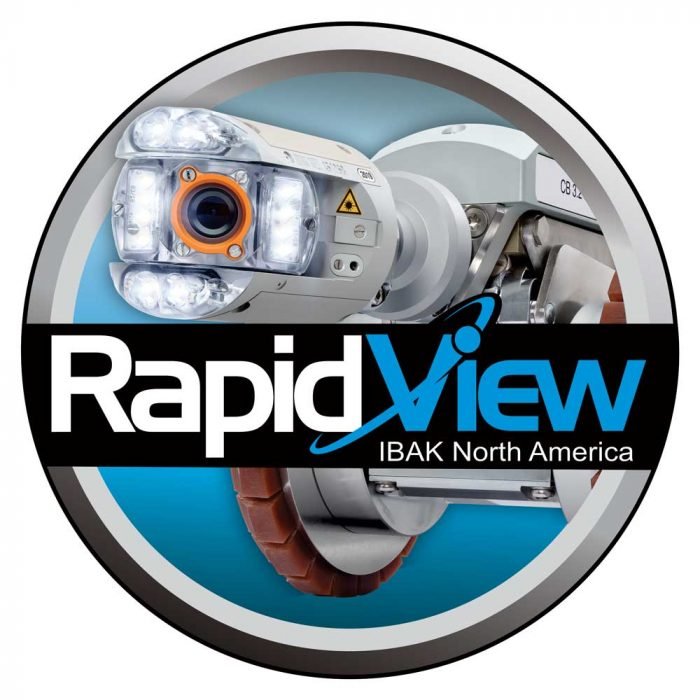 RapidView IBAK North America
Booth: 5045
RapidView IBAK North America provides high quality, high production pipeline inspection and rehabilitation equipment. We have been defining the industry with amazing new technology for over 70 years. IBAK invented camera inspection of sewers, sewer data logging software, color sewer cameras, wheeled camera tractors, lateral launch systems, and the amazing PANORAMO 360° technology used in pipelines and manholes.
---
Sauereisen Inc.
Corrosion Protection & Rehabilitation
Sauereisen is a 122+ year old Pittsburgh based manufacturer of specialty materials utilized in a variety of harsh chemical & high temperature environments for substrate protection & rehabilitation. Sauereisen, markets their products & protective systems worldwide.
In the wastewater market Sauereisen has developed a series of materials & systems that are utilized for the protection of concrete, brick and other substrates against inflow & infiltration (I&I), and chemical attack (corrosion). Sauereisen has a successful, well-established reputation among contractors, municipalities, and engineering firms worldwide.
Sauereisen products include epoxies, grouts, repair materials, joint materials, I&I barrier formulations and corrosion barriers. Their engineered products include both organic (resin-based) and inorganic materials to protect concrete, steel, and brick structures from even the most aggressive of wastewater environments. These materials have been used successfully in virtually all collection system structures and treatment plant structures/areas (including the containment areas for chemical handling).
www.sauereisen.com
Ph: 412-963-0303
Visit our Booth # 532 at No-Dig in Minneapolis in April
---
SEKISUI SPR Americas LLC
SEKISUI SPR Americas, LLC specializes in trenchless pipe rehabilitation. SEKISUI SPR's pipe rehabilitation products are Spiral Wound liners and are used to renew sewers, storm drains and culverts with PVC. The PVC liners are installed via machinery and the process is entirely trenchless.
Some of the features and benefits of Spiral Wound include 6" – 200"+ range for renewal, the ability to install in live flow, and the fact that Spiral Wound is chemical free. With over 20 million LF of Spiral Wound installed across the globe, these liners have a long installation history.
Learn more about this innovative process to restore gravity pipelines by visiting booth 423! For more information visit sekisui-spr.com.
---
SewperCoat
Visit us at booth #211 to see our new booth and meet our new sales representatives. We will be introducing the Sewper® range from Imerys to protect wastewater assets against H2S biogenic corrosion. Learn about SewperCoat®, the only proven 100% calcium aluminate solution that has been offering proven performance for rehabilitation of wastewater infrastructure assets for over 30 years. Get a sneak peak of our new product line being released in 2022.
For more information contact sewpercoat@imerys.com or call +1 757 284 3278.
---
Sherwin-Williams Protective & Marine
Sherwin-Williams Protective & Marine delivers smart asset protection and unmatched commercial, technical and specification service to customers in a wide array of markets, including Oil & Gas, Water & Wastewater, Bridge & Highway, Steel Fabrication, Flooring, Food & Beverage, Mining, Rail, Marine, Power Generation and Fire Protection. From alkyds to zincs, Sherwin-Williams offers a complete line of time-tested, high-performance coatings and systems to combat corrosion, supported by the largest group of NACE-certified professionals in the industry. Our world-class product portfolio is backed by premier technology and innovation platforms, and includes a growing line of Global Core products available at the same quality and performance standard anywhere in the world, and delivered from over 4,700 company-owned North America locations and across our rapidly growing international distribution footprint.
Booth #441
---
Subsite Electronics
About Subsite Electronics
Subsite® Electronics formed in 1988 with the goal of developing HDD guidance systems for Ditch Witch directional drills and a few short years later, Subsite introduced their first line of utility locating and HDD guidance products. Over the next 34 years, Subsite has committed itself to providing the most comprehensive suite of electronics and utility inspection products in the underground construction industry.
Today, Subsite offers its customers a wide range of customer-influenced products, including utility locators, horizontal directional drilling (HDD) guidance equipment, utility inspection systems and equipment machine controls. By utilizing innovative technologies, extensive market feedback and outstanding customer support, Subsite has established itself as the premier source of electronic technology to support the safe and efficient installation, maintenance and inspection of underground pipe and cable.
Visit www.subsite.com
to learn more.
---
Super Products LLC
Super Products LLC, an Alamo Group Company, is a prominent manufacturer of vacuum trucks. Super Products is at the cutting edge of vacuum truck development featuring advanced technology and customized solutions driven by customer needs. Innovation is at the forefront of everything Super Products does. All units are engineered for a wide variety of applications and designed with the operator in mind while being recognized for high quality, durability and ease of operation. Super Products gives contractors and municipalities access to the industry's most efficient and progressive vacuum excavators, combination sewer cleaners, industrial vacuum loaders, truck-mounted jetters and liquid vacuum trucks on the market today. Super Products is headquartered in Mukwonago, WI and has a broad support network with representatives supporting contractors, dealers supporting municipalities and eight rental facilities supporting short- and long-term rentals, parts and service.
---
Trenchless Technology magazine
Trenchless Technology is more than a magazine — it is the media brand that connects the industry. Stop by booth #919 for your free subscription and stay up to date on the people, projects and innovations that make up the trenchless industry. Our core team — and your No. 1 Source of Trenchless News — has a combined 70-plus years of covering the trenchless industry. As we celebrate our 30th year in trenchless media, we will continue to showcase the latest innovations, technologies and products, as well as the incredible projects and trenchless professionals pushing the industry forward. We will bring all this to the trenchless community through our print and digital platforms.
---
Underground Tools Inc.
Underground Tools to Display Comprehensive Line of HDD Drill Pipe and DOwnhole Tooling at No-Dig 2022, Booth #744
Underground Tools, Inc., headquartered in Lino Lakes, MN, is a world leader in manufacturing and distribution of ground-engaging wear parts for the construction industry; specializing in the Horizontal Directional Drilling and Trenching markets.
UTI manufactures a complete line of Drill Pipe and complementary Downhole Tools for Horizontal Directional Drills. Product line offerings include; Drill Pipe, Sonde Housings, Pilot Bits, Backreamers, Starter Rods, Swivels, Rock Tools, Jaw Dies, and much more. Pipe and Tooling are available for all manufacturers' drills, including; Ditch Witch®/American Augers®, Vermeer®, Universal® and more.
UTI also manufactures fully integrated digging systems for virtually every make and model of trencher on the market. Trencher Chain, Teeth, Sprockets, Rollers, and much more are available for Ditch Witch®, Trencor®, Vermeer®, Case/Astec®, Tesmec® and many other manufacturers' trenchers.
Visit their booth at No-Dig 2022 or Contact UTI @
866-488-3478.
---
Wyo-Ben Inc.
Wyo-Ben, Inc., a privately held family-owned business, has been providing high quality drilling fluid products since 1951. Wyo-Ben's knowledgeable customer service, sales and research people bring industry leading products and support to the horizontal directional drilling (HDD) marketplace. The innovative products are the result of field-driven solutions and dedication to the customer's goals.
For more information visit www.wyoben.com; (406) 652-6351