Trenchless professionals from North America and beyond will head to the Chicago for the 2019 NASTT No-Dig Show taking place March 17-21 at the Donald E. Stephens Convention Center.
Sponsored by the North American Society of Trenchless Technology (NASTT), this annual event draws trenchless professionals from around the globe to the largest conference and tradeshow in North America dedicated solely to the promotion of trenchless technology. Through exhibits, educational seminars and fun networking events, the No-Dig Show is a must-attend event for the trenchless professional.
RELATED: Forums Announced at NASTT's 2019 No-Dig Show
Organizers are pleased to announce that there will be more than 190 exhibits – from North America and beyond – showcasing trenchless products and services for the repair, replacement and installation of underground utilities. Included in this lot are several first-time No-Dig Show exhibitors.
Following are some highlights as to what some of these exhibitors will showcase at the event.
Along with the jam-packed exhibit hall, the No-Dig technical paper program is also an important part of the show's success and stature — and has become the heart and soul of the conference. NASTT's 2019 No-Dig Show will feature six industry track sessions focused on both installation and rehabilitation that spans the three days of the show. Morning and afternoon sessions will give attendees a chance to attend several different sessions.
There will be more than 160 peer-reviewed technical papers to be presented, focusing on a diverse range of trenchless topics, including horizontal directional drilling, cured-in-place pipe (CIPP), microtunneling, inspection, case histories, asset management, pipe jacking and ramming, water and sewer rehabilitation, project planning, inspection and trenchless research.
Attendees can choose among what peer-reviewed paper presentations they want to see. The papers are evaluated based on relevance, usefulness and non-commercialism. The No-Dig Show papers are presented in a five-track schedule and are grouped mostly by subject matter so attendees can choose to attend five paper presentations at any given time.
Although the No-Dig show is the conduit to promote and advance the trenchless marketplace through education and exhibits, there's also the social aspect of the conference that fosters networking opportunities for attendees, as well as just some fun and good times.
The conference gets under way with its annual Kick-off Breakfast on Monday, March 18. During this event, the formal presentation of the 2019 Trenchless Technology Person of the Year will be made to Mike Burkhard, part owner of Reline America. Also, the 2018 Trenchless Technology Projects of the Year in Rehabilitation and New Installation Awards will be presented. Entertainment for this event will be motivational speaker, Jody Urquhart, who is passionate about spreading the message of the importance of fun and meaningful work.
Also, on March 18, NASTT will hold its 18th annual Educational Fund Auction. This annual event is the perfect opportunity for attendees to mingle and relax, as well as bid on items for an excellent cause — the Educational Fund, which supports student chapters, target research, training modules and other student activities. This year NASTT has chosen a speakeasy theme so be sure you dress to impress.
On Tuesday, March 19, NASTT will host its annual Gala Awards Dinner. During this popular event, the trenchless community gathers for a night of fun, food and dancing to live entertainment. At this event NASTT will induct Maynard Akkerman, president, CEO and owner of Akkerman Inc; Chris Macey, Americas technical practice leader – condition assessment and rehabilitation at AECOM; and Robert "Bob" Westphal, senior advisor of operations at Michels Corp, into the NASTT Hall of Fame.
To close out the 2019 No-Dig event is the annual Closing Luncheon and Keynote Address on Wednesday, March 20. Here, attendees can enjoy lunch, entertainment and say good-bye to their fellow trenchless professionals before heading home.
For more information about the 2019 No-Dig Show, visit nodigshow.com.
---
AECOM
AECOM provides fully integrated tunneling and trenchless technology design and management services for pipelines, new installation and rehabilitation. Additional services include geotechnical and geological reports, flow analysis, alignment appraisal, seismic design, shaft design, constructability and means and methods review for microtunneling, horizontal directional drilling, pipe jacking, auger boring and pipe rehabilitation design, instrumentation and monitoring, ground improvement and ground water control, program management, alternate delivery methods, and construction management services. AECOM is a global leader integrating engineering, design and program management services. We connect knowledge and experience across our global network of experts to help clients solve their most complex challenges. Booth #539
---
Aegion
Aegion subsidiaries Insituform, Fibrwrap, Underground Solutions and United Pipeline Systems will be exhibiting at the 2019 No-Dig Show. In addition to current offering of cured-in-place pipe (CIPP) technologies, CFRP for pipelines, Fusible PVC pipe and Tite Liner HDPE solutions, we will also be introducing two new products to the market. The first is iPlus Infusion UV felt, our latest technological innovation. By combining the benefits of UV cure technology with 5.5 million feet of iPlus Infusion manufacturing and saturation experience, Insituform has created the next generation UV CIPP using our signature needlepoint felt. We will also be debuting our next generation iTAP service connection reinstatement system. Improvements to our previous mechanical service reinstatement system make for a more reliable installation process. Booth #215
AGRU America Inc.
Sure-Grip concrete protective liners made of HDPE, HDPE-el, PP, PVDF, and ECTFE are produced with state-of-the-art manufacturing technology. This system has been successfully applied worldwide for more than 25 years and serves as a long-term alternative to spray-applied concrete protection products. Sure-Grip prevents concrete corrosion and degradation, extends the lifetime of structures, and helps prevent exfiltration of material into the surrounding environment. It has unique anchoring systems that enable construction in areas of significant back pressure. Unlike spray-applied liners, which have to be reapplied regularly due to cracking or delamination, Sure-Grip is long-lasting. Sure-Grip is designed to avoid the residual cost often associated with spray-on liners, which require tank emptying and cleaning every few years for reapplication. Booth #726
Alliance for PE Pipe
The Alliance for PE Pipe is composed of leaders in the HDPE pipe industry who are committed to the advancement of PE pipe in municipal water systems. Their goal is to help American and Canadian municipal leadership realize the real-world benefits and long-term cost-effectiveness of using PE pipe. The Alliance commits itself to regular educational events for municipal leadership, field staff, consulting engineers, and utility contractors. The Alliance meets face-to-face with over 3,000 of these people annually to share knowledge on the features and benefits of the pipe and related equipment. Many of these meetings include a demonstration of the HDPE fusion process, and this demonstration gives people a fresh take on the old problem of fix and break, fix and break pipe. Booth #448
---
Alternative Lining Technologies
We are the manufacture of the AltLiner, a cured-in-place manhole liner (CIPM). The AltLiner is a custom manufactured manhole lining system designed to stop I&I and provide corrosion protection to the manhole. The AltLiner has multiple layers for fiberglass designed for structural strength and a PVC coating to provide unmatched corrosion protection. Liners are steam cured out with 100 percent solids epoxy resin, bonding the liner to the host manhole. Booth#148
AP/M Permaform
AP/M Permaform offers cost-effective trenchless repair of deteriorated underground structures. For rehabilitation of existing manholes, catch basins, lift stations and similar structures, Permacast, a fine aggregate cementitious liner system, is centrifugally cast at the best thickness for the condition, depth, traffic loading and ground water pressure of the existing structure. CentriPipe is our fully structural cementitious liner for brick, RCP, and CMP sanitary and storm pipe 30 in. diameter and larger whether round, arched or elliptical. ConmicShield liquid additive protects combined and sanitary concrete tunnels and structures from microbially induced corrosion (MIC) throughout the concrete matrix. For economical and effective waterproofing protection of new and existing concrete tunnels, subway systems, sewer pipe, bridge decks, and other concrete structures where water damage may occur, Crystal-X internal crystalline membrane waterproofing system offers the protection your structures need. Booth #126.
Applied Felts/MaxLiner
Max HotKick 2.0 – MaxLiner's latest innovation in curing. A mobile hot water curing system with built-in recirculating pump. It is half the size of our original, making it compact and easier to transport. The propane fueled unit is safe for indoor use (when applicable). Firing at 199K BTUs, it reaches high temperatures quickly, for curing larger diameters and longer lateral liners. Includes a 3- to 8-in. curing manifold with pressure relief Kunkle valve, two 25-ft red and black recirculation hoses, pressure gauge, temperature gauges, band clamps and pull strap. HotKick 2.0 is the perfect compliment to Max Inferno — our compact, electric powered, hot air portable heating unit and our Max SteamKick. Booth #242
Asoe Hose Mfg Inc.
Asoe Hose Mfg Inc. is a professional lay flat hoses manufacturer. Asoe develops different types of trenchless pipe rehabilitation solutions to pressure pipes. One of which is called Pipe-in Liner, a fabric reinforced flexible plastic pipe (FRFPP). This solution is used for trenchless rehabilitating four different types of pressure pipes: Pipe-in Liner W Series (water main pipes and other water pipes with inside pressure); Pipe-in Liner O Series (oil pipes); Pipe-in Liner G Series (gas pipes); Pipe-in Liner H Series (hot water pipes). Booth #930
---
Avanti International
Avanti's AV-100 Acrylamide grout is an ultra-low viscosity, chemically reactive gel that has a similar viscosity to water, and is the thinnest product on the market. AV-100 can permeate anywhere water can travel and has adjustable cure times from 5 seconds to ±10 hours. AV-100 creates an effective, long-lasting water barrier while providing remarkable soil stabilization and has a proven track record of dependability and reliability in the field. Alone, cured AV-100 gel is flexible, but has impressive strength when injected into sand or soil substrate. Primary uses of AV-100 are rehabilitating and sustaining municipal sanitary sewer systems, eliminating infiltration in manholes, laterals, and joints, and stabilizing external substrate around underground structures. Booth #633
Bit Brokers 
International
With more than 175 years of combined experience in the drilling industry, Bit Brokers has the expertise and advice you need when it comes to selecting your drilling bits and tooling. Our products include tricone bits, PDC bits, roller cone reamers, PDC reamers, the patented VersaReam, HDD hammers, HDD hammer bits, sub adaptors, and much more. Everything we provide to the HDD industry, is specifically designed for HDD. We pride ourselves on providing the best quality at competitive pricing. Booth #917
Blood Hound is a private underground utility company who specializes in locating private utilities that are not located by the traditional 811 Call Before You Dig services. Blood Hound's main customers are engineering firms, government agencies, utility owners, and excavators by locating their utilities in hospitals, schools, factories, airports, and power plants. By using EM locating, GPR technologies, vacuum excavation, mapping and robotic camera inspections, Blood Hound keeps your underground utilities protected and your job sites safe. Booth #926
BOREHEAD LLC
BOREHEAD HDPE Pipe Pullin Heads are revolutionizing the installation of underground HDPE pipe. The BOREHEAD's patented design allows you to fuse the MJ adaptor above ground during the pipe fusion process. Simply bolt the BOREHEAD's two-piece design around the already fused BOREHEAD brand MJ adaptor and pull the pipe into place for easy installation. No more lowering a fusion machine into the trench and placing technicians in danger zones. Speed and safety have never been easier to achieve than with the BOREHEAD. The BOREHEAD is available in 6-, 8-, 10- and 12-in. diameters. Booth #249
---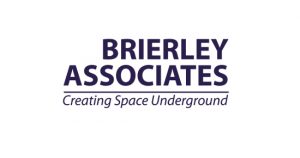 Brierley Associates Corp.
We understand that planning, design and construction of trenchless projects is a complex mixture of client needs, contractual preferences, risk allocation, third-party requirements, design criteria and subsurface conditions. Our selection of the appropriate trenchless method and design accounting for ground conditions and behavior is paramount to the success of each project. Brierley Associates evaluates: Site geometry and access, ground conditions, pipe materials and properties, existing infrastructure, project cost and schedule, permit requirements, construction risk and third-party impacts, ground improvement needs, support of excavation, dewatering requirements and instrumentation and performance monitoring. Our trenchless specialists have completed projects utilizing: HDD, microtunneling, pilot tube guided auger boring, pipe ramming and jacking.
Carylon 
Corp.
Carylon is the industry-leading national organization of best-in-class regional operating companies that offer specialized services in sewer system maintenance, water supply maintenance and soil/sludge remediation to maintain critical environmental infrastructure. Since 1949, we have been pioneering new processes, making technological advancements and developing specialized equipment to help municipalities, utilities and industrial companies comply with environmental regulations and meet the growing challenges of environmental infrastructure management. Booth #342
CIPP 
Corp.
CIPP Corp. is a team of premier contractor installers who will fully assess all aspects of your pipe and provide solutions for the problems found with the best recommended treatment. Our team acts regionally, thinks locally and meets nationally to discuss trends, new products and techniques. The end result is a team dedicated to improving not only CIPP installation and quality but also every method of pipeline rehabilitation. CIPP Corp. now offers certified NSF-61 products. Booth #641
Contech Engineered Solutions
Contech has been providing fully structural rehabilitation and relining solutions using steel and aluminum tunnel liner plate and structural plate, steel reinforced polyethylene pipe, PVC liner pipe and many others for over 70 years – recently adding in situ manufactured spiral wound steel reinforced HDPE materials. Knowing pipe assessment, structural design & hydraulic analysis is what we do. The result is the right solution for your project needs — done right, on time and under budget. Booth #526
---
Cretex Specialty Products
Cretex LSS Internal Manhole Chimney Seal is a mechanical seal installed on the frame and grade ring sections of new or existing sanitary sewer manholes. These seals eliminate and prevent manhole frame-chimney inflow which has been proven to be a significant source of leakage in the collection system. During wet weather, clear water (inflow) enters manholes through deteriorated and broken frame-chimney joints in manholes. These flows can burden the collection system and may also lead to basement backups and the need to bypass pump. These seals are made up of a high-grade rubber sleeve and stainless-steel expansion bands, can accommodate differential movement and are easily removed and re-installed to allow for future manhole adjustments. The LSS Manhole Chimney Seal has a 50-year design life and is available in four widths. Booth #626
CUES
CUES, a leading manufacturer of closed-circuit television pipeline inspection equipment, has introduced an innovative new wireless manhole scanning technology — the SPiDER 3D manhole scanner. The SPiDER scanner is the only truly wireless, color, manhole inspection technology in such a lightweight and compact form. SPiDER collects millions of three-dimensional points during each manhole scan that provides engineering and survey quality information about manhole geometry and condition. Information gathered can be used for structural assessment, pre- and post- rehabilitation analysis, hydrological surveys, and for general condition assessment. Booth #907
Deep Trekker
The Deep Trekker DT340 Pipe Crawler is fully submersible up to 50 m, equipped with a pan/tilt/zoom camera to inspect hard to reach areas and it offers intuitive piloting for municipalities and operators. Its unique portability and onboard batteries mean instant deployment on site, and no CCTV truck required to operate. Deep Trekker has developed new ways to make inspections simple and more cost effective. Equipped with a lightweight control console, wheel and track options — completely customizable, and plug-and-play integration, the DT340 is an innovative solution to the risk of breaks, cracks and leaks in underwater structures, before they become a serious issue to cities and municipalities. Booth #327
Ditch Witch
The Ditch Witch AT40 All Terrain directional drill equips utility contractors with the latest optimal drilling productivity technology. The machine's 160-gross-hp, Tier 4 Cummins diesel engine, gives operators 20 more horsepower in a smaller footprint over competitive 15-ft drill-pipe models in its class. The unit also minimizes pipe-entry distance, providing operators increased drill pipe support as it enters the ground. The optimized carriage speed gives contractors class-leading cycle times for faster utility installations and holds up to 600-ft of drill pipe onboard, allowing for longer bores and increased ROI. The drill can install pipe in the most challenging conditions thanks to a patented two-pipe All Terrain drilling system that delivers more power to the bit than any other rock-drilling system in its class. The All Terrain technology also helps increase mud flow and power. Booth #706
---
Duke's Root Control


Duke's Root Control has sewer root control down to a science. Tree root infiltration is preventable, but without the proper maintenance steps, it will destroy a collection system. We prevent sanitary sewer overflows (SSOs) before they cause major havoc to systems and communities. Using Duke's exclusive Razorooter II – a diquat-based herbicide registered by the EPA for controlling roots in sewer systems – Duke's guarantees to kill all the roots in every sewer treated and to eliminate main line stoppages caused by live tree roots. Serving cities across the United States, Duke's provides the best root control products applied by the most qualified crews in the industry. Booth #636
Emagineered Solutions
THE SHOOTER is the original continuous air-inversion machine for CIPP and for over two decades the LIPs based sealing system has been a standard in the trenchless industry. Fast and reliable, two models are available, an updated hand truck design with lubrication system and knife gate for 6- to 12-in.pipe, and a trailer-mounted model for 15 to 24 in. A conversion kit for the 12 inverts 15-in. liner, and one for the 24 inverts 6- to 12-in. liner using the larger machine. A water cure flange is also available. Booth #825
Geonex Oy
Geonex Oy is a Finnish company, specialized in manufacturing and sales of horizontal DTH-/Hammer drilling machines and accessories. Geonex supplies complete solutions for horizontal hammer drilling, with over 20 years of experience from drill sites. DTH-hammer drilling is well known method in Scandinavia, and Geonex has developed a complete product concept for this method. System works with steel casing and performs best in hard rock and mixed soil conditions, where rock quality creates significant costs with tricone bits, or in mixed soil conditions which cannot be supported with drilling fluids. Drilling without steel casing, is also possible in good solid rock conditions, with high cost-efficiency. Booth #814
Global Machinery
Global Machinery is the U.S. distributor for Jakob Thaler and stocks three different models (22,000 lb., 11,000 lb., and 6,600 lb.) at several locations throughout North America. These pullers are high quality products representing the latest modern technical standards in the field of underground cable installation. Global Machinery rents, sells, and services specialized utility construction equipment including large cable plows, trenchers, directional drills, vacuum excavators, skid steers, track loaders and mini excavators. They also rent fiber optic cable blowers, fiber optic cable pullers, and cable reel trailers. Booth #131
---
Granite Inliner


Granite Inliner was formed in 2018 as the union of three leading wastewater rehabilitation companies: Layne Inliner, Kenny Underground, and LiquiForce. From Kenny Construction's near 100-year-old history and LiquiForce's innovative lateral renewal process, to Layne Inliner's longtime position as the No. 2 U.S. market leader in CIPP —the convergence of these three companies will undeniably reshape the trenchless rehabilitation market. Granite Inliner serves municipal, industrial and institutional clients with the experience and diversity of solutions designed to meet the unique needs of any rehabilitation effort. From our flagship Inliner brand CIPP, to our glass- reinforced Inliner STX UV-cured liners to our manhole renewal solutions, we can address a broad range of both gravity and pressure pipeline applications. Booth #441
Hamilton Kent
For more than 75 years Hamilton Kent has been one of North America's primary manufacturers of a full range of rubber gaskets for manholes, box culverts and all types of pipe types, including gaskets for microtunneling and jacking projects. We have numerous flexible pipe-to-manhole connectors, both cast-in and mechanically-installed, for ensuring watertight seals at every connection in underground conveyance systems. Hamilton Kent also manufactures The Lifespan System, a watertight, corrosion-proof, locking rubber manhole frame with a cast-iron or composite cover specifically designed to eliminate water inflow at the top of the manhole. Booth #931
HammerHead Trenchless
HammerHead Trenchless will be displaying its BlueLight LED CIPP system during the 2019 NASTT No-Dig Show. The BlueLight system is based on a specially formulated resin that cures using LED lighting. Curing rates are up to five times faster than traditional CIPP systems, whose resins rely on steam, hot water or ambient air temperatures and require several hours to achieve their cure. The product has already proven to be effective in the field, with more than 1 million ft of pipe restored to date using the BlueLine CIPP system. Booth #710
Hobas Pipe USA
Hobas Pipe USA has been manufacturing centrifugally cast, fiberglass-reinforced, polymer mortar (CCFRPM) pipe inHouston since 1987. CCFRPM is inherently corrosion resistant and last 100 years or more. After more than a quarter-century of reliable service, most U.S. municipalities have used Hobas pipe in new construction and rehab in critical installations. Contractors prefer its leak-free, push-together joints that reduce installation time and costs. Applications include storm and sanitary sewers, potable water, force mains, outfalls, industrial effluents and other corrosive environments. Hobas is ideal for a variety of installation methods including nearly every trenchless application. Hobas offers pipes ranging from 18- to 126-in. diameters and is ISO 9001 and 14001 certified. Booth #136
---
Infosense Inc.
Stop cleaning clean pipe and focus collections resources with the SL-RAT (Sewer Line Rapid Assessment Tool). More than 230 utilities in the world use our award-winning acoustic technology to screen 6- to 18-in. gravity-fed sewers for blockages. Results show that 65 to 90 percent of pipes in the average utility do not need to be cleaned. This allows SL-RAT users to prioritize cleaning resources to areas that need it. With the capability to assess ~2 miles per day with 1/10th to 1/20th the cost of cleaning or visual inspection, acoustic inspection can be a great preliminary screening tool with substantial cost savings. A full-standard practice for using acoustic technology can be found in the ASTM Guide (F3220-17). Booth #411
Interplastic Corp.
ONESTEP CIPP resin system is a Patented system from Interplastic Corporation. It is designed to be a simpler, safer process for initiating a CIPP resin. This system offers the benefit of using a single, liquid initiator. The system provides mechanical properties, and corrosion resistance comparable to currently available CIPP resins. The ONESTEP system is available with several different resin formulations, both neat and enhanced. Vinyl ester and styrene free vinyl esters in the ONESTEP version will be available before the end of the year. Booth #106
Jacobs
Jacobs leads the global professional services sector delivering solutions for a more connected, sustainable world. With $15 billion in fiscal 2018 revenue and a talent force of more than 80,000, Jacobs provides a full spectrum of services including scientific, technical, professional and construction- and program-management for business, industrial, commercial, government and infrastructure sectors.
Kayden Industries
Since 1995 Kayden Industries has grown from a small three-person operation in Calgary, Canada to an international operation. As a leading innovator in the solids control industry, Kayden produces one of the largest, toughest, and most efficient horizontal decanting centrifuges available. By utilizing a Kayden centrifuge that processes higher pump rates than competitors clients benefit from reduced disposal, and increased drilling performance by maintaining a higher quality fluid. Currently, Kayden Industries relies on over 150 centrifuges operating in the harshest environments around the world, from the sub-zero temperatures of the Canadian Arctic to the heat of West Texas, clients put their trust in Kayden Industries. Booth #334
---
KERNEOS
SewperCoat is a technological breakthrough in cementitious material designed specifically for the municipal wastewater industry to provide a structural, abrasion and corrosion-resistant, protective lining against biogenic corrosion relative to hydrogen sulfide found in wastewater environments. Both the cement and aggregate in SewperCoat are 100 percent pure fused calcium aluminate. This provides a level of protection that other CA based mortars with a natural aggregate system simply cannot achieve. SewperCoat is used throughout the world for rehabilitating structures such as manholes, wet wells, lift stations, pipe networks, and treatment plant structures. In addition, SewperCoat is also used to line new structures. Booth #832
KOBUS Services Inc.
KOBUS Services is new to the NASTT No Dig Show. We offer an innovative KPP400 Pipe Puller which mounts on 35/45 series compact excavators. It can replace ageing water and gas service laterals with new copper or PE pipe in a single operation. It is capable of removing galvanized iron, copper, lead and plastic pipes up to 1.25-in. diameter and 80 ft in length in most ground conditions. The Puller is faster and safer than pulling with a backhoe and more environmentally friendly than leaving the decommissioned pipe underground. Booth #246
KONDEX Corp.
Drill Defender boring bits protect the steering and carving of HDD bits. This is made possible through our exclusive Tungstrong laser additive that's metallurgically bonded to the leading edge of the base part. This technology is also used to "seatbelt" carbides in place for extended wear and performance. The result is more feet in the ground, more profitable jobs, better control of your clock position, and less downtime from bit replacements. Our program includes Trihawk style boring bits, dirt bits, conical bits, starter rods and collars. Booth #826
LaValley Industries
LaValley Industries DECKHAND XS is built with the same versatility and dependability of the legendary Deckhand family. DECKHAND XS is designed for use on 12- to 16-ton excavators and can handle pipe diameters from 2 to 24 in. using its interchangeable arms. Featuring 360-degree continuous rotation, tilt, and shift functions, it delivers unmatched load control and placement. A convenient in-cab display and joystick controls allows the operator to safely operate, monitor and adjust all functions from inside the excavator cab. Load locking valves insure that the load in never dropped regardless of hydraulic pressure. LaValley Industries will also be unveiling a pre-production version of our newest pit pump solution for the HDD industry. Booth #341
---
LMK Technologies
LMK's T-Liner, which is a one-piece main to lateral connection system with Insignia hydrophilic gasket sealing technology, is fully compliant with ASTM F2561. The full circle CIPP mainline portion creates a 50-year structural repair while the lateral portion simultaneously renews the lateral up to 150 feet. T-Liner uses ASTM F3240 compliant Insignia O-ring gaskets at the lateral termination and a connection hat, both made of hydrophilic rubber, at the main-to-lateral connection, creating a long-term water-tight seal to match the structural life. This system can be installed with either polyester or epoxy resin in lined or unlined mainlines. All of LMK main-to-lateral connections systems are installed by licensed, trained and independent contractors who make a significant investment to ensure successful installations are achieved. Booth #121
Logan Clay Pipe
NO-DIG Pipe by Logan Clay Products LLC is Vitrified Clay Jacking Pipe featuring unmatched axial strength (to withstand jacking forces) and precision machined joints. NO-DIG Pipe is totally corrosion resistant and is predominately used with the pilot tube method (PTM) of installation in North America. PTM and NO-DIG Pipe have been used extensively to install long lasting sewers in challenging conditions where open cut is not an economical solution and in areas where disruption to the community or the environment needs to be kept to a minimum. Booth #150
Macauley Trenchless
Macauley Trenchless provides trenchless feasibility and design services for all aspects of trenchless projects. As a geotechnical engineer with over 20 years of experience in consulting, Michelle can provide a full suite of trenchless services: from determining trenchless feasibility to alternatives analysis to trenchless design, risk assessment, construction support, claims review and expert witness.
McLaughlin
The Vermeer MEGA VAC VXT PTO truck series by McLaughlin is a highly productive vacuum excavator ideal for utility and distribution contractors. The new 6-in. PTO-driven series comes in three standard spoil capacities ranging from 1,200 to 2,000 gallons. The VXT series is powered by the industry-proven OMSI Gearbox and a ROOTS 3,200 CFM blower. A CAN Remote Control system allows for two-way communication between the remote control and the vacuum excavator, helping contractors increase jobsite productivity. Booth #700
---
McMillen Jacobs Associates


McMillen Jacobs Associates has decades of experience installing utilities infrastructure in many types of ground conditions. That experience is invaluable when assisting public and private clients to assess the feasibility of using a trenchless method and evaluating alternatives. Our in-house geotechnical capabilities, along with our underground experience, bring added value to clients. We can advise of the risks associated with the different methodologies along with the advantages and disadvantages of those methods. Our experts have designed projects across the various trenchless delivery methods, from pipejacking to HDD. Further, we understand trenchless construction and underground behavior, offering our clients comprehensive inspection and verification services. We provide a comprehensive array of technical services from our offices covering North America, New Zealand, and Australia. Booth #727
Mears Group
Mears Group Inc. is one of the largest contractors specializing in HDD and Direct Pipe services, our focus is on value-added projects — design/build and engineering, procurement and construction. Serving the oil and gas, electrical and water/wastewater industries, our mission is to be the industries' first choice as a partner that is a problem solver, collaborator and innovator with the capabilities and resources to produce safe, high quality work. Mears is certified in Safety and Environmental: OHSAS 18001:2007 and ISO 14001:2004. Booth #615
Michael Byrne Mfg.
Michael Byrne Mfg. is recognized as the standard for rugged horizontal auger boring machines in the United States. The company was started in a garage in Mansfield, Ohio, in 1966, making us the longest continuous manufacturer of auger boring machines in the United States. A planetary gearbox with radial and thrust bearing made by Michael Byrne Mfg. provides extra protection and durability for the most critical part of the boring machine. We make a full line of products for the underground contractor from cutting heads for all types of material, custom machines, auger, and HDD parts and supplies. Booth #801
Michels Corp.
Michels' trenchless solutions for new installations include HDD, Direct Pipe, tunneling, microtunneling and auger boring. Rehabilitation services include CIPP and spray-in-place (SIPP) pipe lining systems. Chris Lamb, Michels project manager, will highlight how microtunneling was used to install a pipe with a tight vertical curve under a river in Oregon at 9:15 a.m. on March 19, in Room 2. Join Matt Smith and Tucker Toelke at 8 a.m. March 20, in Room 4 for a discussion of how Michels used Direct Pipe was to address a challenging river crossing in Illinois. Booth #315
---
Midwest Sandbags


Midwest Sandbags carries a variety of different sandbags for different applications. We are heavily concentrated in the pipeline, traffic control and temporary fence markets. We offer our own trucking. We normally offer same day or next day service with no upcharges for emergencies, natural disasters or spills. Booth #146
Milliken Infrastructure
Milliken Infrastructure Solutions (MIS) helps extend the life of the world's infrastructure. Among these solutions is our GeoSpray geopolymer mortar, which facilitates the creation of a new structural pipe within the old pipe with little to no public disruption. This repair system is specifically formulated and engineered for rehabilitating pipes, culverts and containment areas. For an improved performance and strengthened result with lower total installation costs than alternative methods, we can help engineer the right solution for the application. Booth #241
NAPCO
NAPCO, a leading PVC pipe producer in North America, provides a complete range of products for use in municipal and rural water and sewer systems including gasketed, solvent welded, and our time-tested, highly renowned Certa-Lok system. Certa-Lok's segmented PVC pipe solution reduces the jobsite footprint and minimizes community disruption with reduced need for jobsite staging area and traffic control. Certa-Lok is designed for trenchless applications, such as HDD and pipe bursting, with robust tensile strength for pulling multiple segments underground. Certa-Lok can also be used for temporary bypass, eliminating open- cut applications making it a go-to solution for engineers and contractors alike. Certa-Lok can be used where pipe needs to be restrained including above or below ground, and permanent or temporary applications. Booth #725
NASSCO
NASSCO's updated Manual of Practice for Trenchless Technologies and Asset Management, published in partnership with Water Environment Federation (WEF) in 2018, is useful for professionals new to the underground infrastructure industry as well as experienced operators and inspectors. The Manual includes both introductory and advanced topics in asset management, inspection, risk management, flow monitoring, pipe failure prevention, sustainable pipeline systems, bidding, specifications, as well as repair, rehabilitation and replacement methods using trenchless technologies. The recently updated Manual is of extreme value to anyone wanting to know more about methods used in the assessment, maintenance and repair of underground infrastructure. Booth #835
---
Northeast Remsco Construction


As part of the JAG Companies Inc, Northeast Remsco Construction, Huxted Tunneling, and ECI Drilling International all provide a range of trenchless and tunneling services. Northeast Remsco Construction, Inc. is a heavy civil, multi-discipline contractor leading the industry in underground utility, trenchless, microtunneling, treatment works, and transportation infrastructure projects. Huxted Tunneling LLC specializes in the trenchless installation of pipe including jack and bores, guided auger bores, pilot tube microtunnels, and microtunnels. ECI Drilling International LLC combines innovation, creativity, state of the art equipment and tooling, dedicated personnel, and high-quality workmanship to be an industry leading driller in the HDD market. Booth #445
OBIC LLC
OBIC is a municipal water and waste water system coating provided. OBIC products specialize in providing an alternative, no-dig approach to repairing manholes, treatment facilities and other structures with damage caused by infiltration and corrosive chemicals. OBIC products are made of a flexible polymer that is spray applied and cures in minutes yet meets the demands of the Severe Wastewater Analysis Test. In addition to flexible polymers OBIC has semi structural and structural polyurea products used to repair partially deteriorated culverts and proactively prevent future maintenance problems. Booth #651
PALTEM/ASHIMORI Industry
PALTEM is a Japanese pioneer of trenchless technologies. For almost 40 years, it has been providing a variety of lining products to meet different utility needs. A broad range of lining jobs, such as water and waste water pipe, cable conduits, irrigation tunnels and even secondary lining of underground highway, has been accomplished using PALTEM liners. For North America, a pressure CIPP for potable water and a manned-entry system for large diameter sewer rehabilitation are featured. Booth #635
Parson Environmental
Parson Environmental Products, Inc. is proud to introduce Parson GEOLINER geopolymer mortar. Along with the benefit of using over 70 percent recycled materials and emitting reduced greenhouse gases, Parson GEOLINER has superior chemical resistance properties when compared to traditional cementitious products, plus the added benefit of restoring structural integrity, in a single product. PARSON GEOLINER is a Geopolymer mortar designed to protect new and existing structures such as manholes, pump stations, culverts and tunnels against H2S attack, are one of the hottest new products in the collection system rehabilitation market. Booth #647
---
Perma-Liner Industries


Perma-Liner's vertical connection pipe lining system offers a new way to approach and repair vertical pipelines in residential and commercial markets making the process much easier in less time. Where coating or brush casting needs multiple coats and comes with a significant dry time in between coats, the vertical connection lining system does not. The system cures in one hour using compact, electric steamer or vacuum pump. The lining system features uniform thickness throughout. There is zero thickness inconsistency with this method where one would see significant inconsistencies with coating. The host pipe does not need to be dry prior to installation, and it lessens the installation and cure time. Booth #307
Permalok
Permalok is a proprietary interlocking casing pipe joint system that eliminates field butt welding. Providing the durability, longevity, and flexibility of steel casing pipe, Permalok dramatically reduces costs by significantly increasing productivity in the field. Typical installation processes for the precision-machined interference includes microtunneling, pipe jacking, pipe ramming, and auger boring. Permalok is generally used as a casing pipe installation with a carrier pipe inside. The high compressive strength of steel construction enables it to endure large jacking forces and consistent outside diameter tolerances. Other applications include Direct Pipe, HDD and open-cut casing installations. Booth #118
Pipeline Renewal Technologies
Pipeline Renewal Technologies (PRT) is an Envirosight company focused exclusively on the pipeline rehabilitation market. PRT delivers innovative technology for drain and mainline cutting; durable point repair; video drain flushing; and process management. Cutting edge technology, combined with dependability and support, have made PRT the industry's partner of choice for municipal contractors. Our team of manufacturer-trained technicians assure our customers responsive service, and PRT's loaner program helps ensure that your team doesn't get sidelined, even if your equipment does. Booth #644
Progressive Pipeline Management
Since 2002, Progressive Pipeline Management's expertise in trenchless technologies has been applied to restore aging, damaged and leaking underground infrastructure, including pipelines of all types and sizes, tanks, ducts, conduits and sewers. We are the exclusive North American licensee for the Starline cured-in-place-lining (CIPL) technology for the complete rehabilitation of natural gas and pressure pipelines of all types. PPM's solution for water/wastewater pipelines is ultra-violet (UV) cured CIPP process with faster cure times and longer life than traditional methods. Booth #644
---
ProKASRO Services USA Inc.
ProKASRO Services USA is officially in the United States, ready to meet the customers' demands and provide local state-side support. ProKASRO Services USA provides training/technical support, repair services, sales and rental of state-of-the-art sewer and water rehabilitation equipment and cameras for your every need. In November 2017, ProKASRO launched its first wholly owned service centre in Centennial, Colorado. Due to the easier and shorter delivery time and the smaller time differences within the U.S., customers can expect an expedited service. Spare part deliveries can be processed and transported to customers quickly, and repairs can be carried out efficiently by qualified service technicians. Booth #924

PSILab
PSILab, Inc is a leading cured-in-place pipe quality testing laboratory with over 28 years of experience. Our ISO 17025 accredited laboratory delivers the highest quality and most dependable testing service. We work with a wide range of clients including resin manufacturers, pipe manufacturers, design engineers, installing contractors, and system owners. Best-in-class laboratory testing and customer service are our commitments to every client. When you need to be certain, you can depend on us. Booth #150
Raedlinger Primus Line Inc.
Primus Line is an innovative, Kevlar based, technology for the trenchless rehabilitation of pressure pipelines for different media such as water, gas and oil. The process is based on a flexible high-pressure pipe and a connection technology developed specifically for this system. Primus Line is suitable for the transportation of various liquids in the field of water and holds drinking water approvals in numerous countries. With an installation speed of up to 33 ft per minute, a monolithic section of up to 8,200 ft per pull, even through multiple bends up to 45-degrees, Primus Line assures a quick re-commissioning for minimal time of service interruption. Booth #540
RapidView IBAK North America
RapidView IBAK North America is a leading supplier of high quality, high production pipeline inspection and rehabilitation products. Providing mainline, drainline, lateral launch, laser profiling, data logging software and 360-degree scanning technology to contractors and municipalities who wish to gain a greater return on their investment. This year RapidView will be showcasing their new MicroGATOR 2.0 rehabilitation cutter/grinder which has been completely redesigned. Utilizing incredibly powerful electric motors these systems are able to deliver increased power and performance in a more compact system than ever before. Booth #348
---
The Robbins Co.
The Robbins Company is the world's foremost developer and manufacturer of advanced boring equipment for utility crossings and pipelines. Each piece of equipment is engineered for maximum durability and record performance, ensuring the successful completion of even the most difficult underground construction projects. Own or rent one of The Robbins Company's small diameter boring machines (SBUs) and experience the most time and cost-effective way to bore through hard rock or mixed ground. Available in diameters from 24 to 78 in. Booth #921
Sauereisen Inc.
Sauereisen Inc., provides worldwide product distribution of specialty cements and corrosion-resistant materials of construction. The company is dedicated to establishing expertise in the prevention of corrosion and the restoration of structures compromised by corrosion. We manufacture sealants, corrosion barriers & substrate repair materials for the protection and restoration of wastewater infrastructure. From collection systems to treatment facilities, Sauereisen offers materials to resist acidic environments and prevent I&I. We are proud of what we have accomplished over the past century and look forward to solving challenges with our customers over the next 120 years. Booth #326
Sealing Systems Inc.
Flex-Seal Utility Sealant is a state-of-the-art plural component aromatic urethane with an incredible 800 percent elongation and a tensile strength of 3,200 psi. Flex-Seal is designed to prevent inflow/infiltration and to provide corrosion protection at the grade adjustment ring section or joint section. Flex-Seal
 Utility Sealant provides an excellent seal and it will pass a vacuum test according to ASTM standards. The internal seal is manually applied using a paint brush and the kit is designed to cover 12 vertical inches on a 27-in. diameter manhole. Booth #637
Source One Environmental
Source One Environmental (S1E) is proud to announce the opening of a brand-new training facility – FS1 Tech. FS1 Tech is located in Davison, Michigan where you can receive hands on training for all Source One products. Become certified and an expert in all PipePatch repair systems, Picote Solutions, water management solutions, camera inspection technology, lateral lining systems and more. S1E welcomes plumbers, contractors, technicians, engineers, municipalities and anyone in the underground industry who is committed to learning best practices from S1E. FS1 offers hands on training from experts in a controlled environment where the trainee can focus on fundamentals without distraction. Booth #520
---
SPRAYROQ Inc.
SprayWall is a structural polyurethane lining that provides infiltration control and chemical resistance. It's quick curing time allows the newly protected structure to be returned to service shortly after the application is completed, making it ideal for use on water, wastewater and stormwater rehabilitation, and on DOT projects, when keeping flow and traffic disruption to a minimum is critical. SprayWall can be engineered to withstand all internal and external loads making it a long-term, truly structural solution. SprayWall is applied by intensively trained, certified applicators thereby providing peace of mind for engineers and asset owners seeking a structural solution. Booth #1016
Staheli Trenchless Consultants
Staheli Trenchless Consultants is an industry-leading, specialty engineering firm that provides quality trenchless design, construction and risk management services by an exceptional group of professionals who collectively possess world-class expertise that spans a wide range of Trenchless Technologies. STC provides feasibility and design services for trenchless projects. STC also provides construction management services, both pre-bid and post-construction. Construction services also include full-time on-site construction management to track contractor performance, verify that projects meet specifications, and minimize risk during construction. STC is certified as a Women's Business Enterprise (WBE) in both Washington and Oregon.
Trans Lease Inc.
Trans Lease is an industry leader in financing trucks and trailers with customers ranging from small contractors to some of the largest fleets in North America. At Trans Lease, Inc. we are committed to providing competitive leasing and financing options, while maintaining strong relationships through personal and flexible service. For over 25 years, Trans Lease Inc. has been dedicated to supporting various specialty truck markets and industries they serve, including hydro-excavation equipment. Since inception, Trans Lease Inc. has maintained a select finance team solely dedicated to the vacuum excavation and industrial cleaning industries. With their high degree of expertise, and dedication to the industries they serve, Trans Lease Inc. has become the industry leader in the financing of hydrovacs, industrial air movers, CCTV Inspection trucks and more. Booth #810
Trelleborg Pipe Seals
Known for its best-in-class lateral connection repair (lcr), main-to-house lateral lining system (mth) and award-winning patch repair solutions, Trelleborg's pipe seals operation showcases the full benefit of its pipe rehabilitation technology at the No-Dig Show. Independent tests have certified the water tight performance of Trelleborg's solutions. Agencies are using MTH and LCR systems to achieve control over I&I, exfiltration and root damage, while lowering their O&M costs and improving the level of service to their customers. Attendees of the 2019 No-Dig Show will be able to check out Trelleborg's innovative range of pipe rehabilitation solutions. Booth #330
---
Trinity Products
Trinity Products is a large diameter spiral weld steel pipe manufacturer with the capabilities to roll 24- to 127-in. outer diameter pip ranging from .375- to 1-in. thick wall. Custom ends, lengths and fabrication are available. Trinity is also an AISC Certified steel fabricator and SSPC QP3 Coating Facility. Booth #840
TRY TEK Machine Works
TRY TEK Machine Works Inc. designs and manufacture air routers, lateral reinstatement cutters, and CIPP Inversion units. We offer lateral reinstatement cutters that will fit relined pipe as small as 3 in. up to 18-in. diameter. Our universal air routers, being used on our, as well as competitor's equipment, are among the most popular in the industry. The EZ Series inversion units for CIPP liner inverts a range from 4- to 18-in. diameter pipe. TRY TEK equipment is in use around the world in the sanitary sewer, storm, water, and natural gas pipe rehabilitation industry. Booth #545
TT Technologies
TT Technologies trenchless equipment line includes the Grundoburst static pipe bursting system and Grundocrack pneumatic pipe bursting tools, along with Grundomat piercing tools, Grundoram pipe ramming tools and more. The Grundoburst static pipe bursting system can be used to burst pipe from 4 to 48 in. Grundocrack pneumatic pipe bursting tools can be used to burst fracturable pipe from 4 to 54 in. in diameter. Grundoram pneumatic pipe ramming tools can be used to ram steel casings ranging in size from 6 through 144 in. in diameter. In addition, TT Technologies will display cable and pipe pushers and fiber optic cable blowers. Booth #107
Tulsa Rig Iron
Tulsa Rig Iron continues to lead the industry with their MCS-1000 mud cleaning/pumping system. This is an easy to transport all in one combo unit, allowing one tractor to transport the entire system. The MCS-1000 offers up to 700 GPM normal pumping and cleaning volumes, and 1,000 GPM max cleaning volumes. All systems feature an epoxy coated tank interior to minimize corrosion. An optional dual deck 6 panel scalping shaker is also available, along with your choice of their TT-560, TT-660, or TT-680 mud pumps. All systems are manufactured in Kiefer Oklahoma, and feature Tulsa Rig Iron manufactured shakers and mud pumps, which allows them to keep quality control and lead times in check. Booth #143
---
Underground Tools Inc.
Solid-body construction equates to greater strength and significantly longer life than competitors' hollow-body fluted reamer designs. Machined from a solid billet of impact & abrasion-resistant steel and then heat treated; these reamers simply outperform and outlive all other fluted reamers on the market. These reamers incorporate new, full built-in swivel packages of varying sizes and working load ratings. These bearing packs, which have 3.5:1 safety factor ratings, are made up of multiple, stacked angular contact bearings which handle higher radial and axial loads than competitors' swivels. They also contain double lip seals to prevent contamination and recessed grease fittings to protect them from breakage. Completely self-contained, bolt-on replacement swivels packs are also available. These fluted reamers perform extremely well in a wide variety of ground conditions by cutting, mixing, pumping and packing all at the same time. Booth #923
Vactor Mfg.
The Vactor Paradigm vacuum excavator is designed for utility, municipal and contractor customers. This compact, multi-use truck can dig holes with water or air; vacuum, contain and dispose of drill mud; power pneumatic, hydraulic or electrical tools; and provide transport and storage of replacement parts, equipment and tools. The truck's trademarked "Park-n-Dig" design minimizes the time between arriving on the job site and excavation, including the ability to dig up to six feet in depth without additional pipe and hose. The air compressor, which is standard on the Paradigm, powers utility tools such as jackhammers and tampers that may be used on the job. The truck features substantial storage space for these tools, including a long-handle tool box. The truck can also tow up to 20,000 lbs. Booth #809
Vermeer Corp.
The Vermeer MUD Hub works with a Surface to Surface (STS) FL-243 solidification mixer and Vermeer ST2000 slat tank for efficient liquid disposal, a process that was previously time-consuming. By driving over the 2,000-gal ST2000 tank, the MUD Hub moves slurry material up an 84 in. variable-speed conveyor to a 750-gal hopper where it's combined with a polymer and discharged into a dumpster, yielding a semisolid material in as little as 15 minutes. Booth #115
Wyo-Ben
Wyo-Ben Inc. has been in business since 1951 and are leading producers of Wyoming Bentonite Clay based products. Our materials are used globally in applications such as oil, gas, and water well drilling, environmental construction and remediation, hazardous waste water treatment, cat litter, as well as many other industrial and consumer related products. Wyo-Ben's products are the innovative results of field-driven solutions. Our knowledgeable customer service, research and sales people bring industry leading products to the market place by being dedicated to the customer's goals. Booth #114
Xylem
Xylem's new platform of disruptive technologies help water utilities substantially reduce the capital and operating costs associated with managing a water, wastewater or watershed network. Using data gathering, artificial intelligence and machine learning tools allow utilities to monitor, optimize, and control the condition and performance of their networks. Our solutions create economic and social benefits, helping utilities and infrastructure owners substantially reduce non-revenue water and sewer overflows, meet regulatory compliance, and avoid costly system upgrades. By optimizing existing infrastructure through predictive analytics and design optimization, clients can reduce operational risk, improve performance and efficiency, and maximize capital budgets. Booth #607