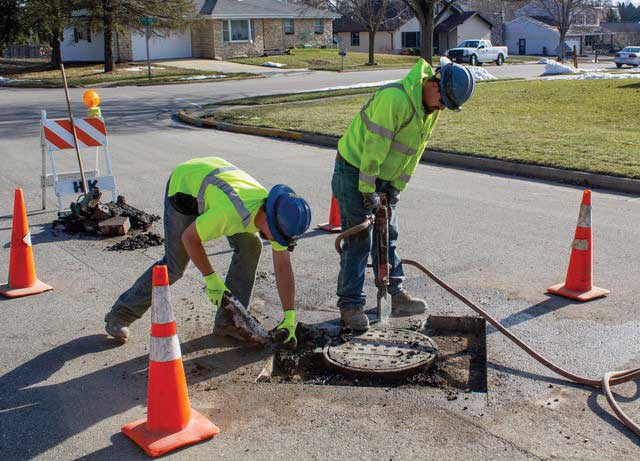 March 14, 2023 | This content is sponsored. Sponsored content is authorized by the client and does not necessarily reflect the views of Trenchless Technology magazine or Benjamin Media, Inc. View our privacy policy.
Air excavation, CIPP, pipeline relining, manhole rehabilitation, sewer inspection and maintenance are ideal applications for PTO driven systems. PTO systems provide maximum air and generator power, all seamlessly tucked under the chassis' frame-rail. The system also reduces vehicle weight, increases available bed space, increases vehicle maneuverability, reduces maintenance, and frees-up the hitch to transfer additional required equipment to the job site in one trip.
Vanair's exclusive innovations continue to change the industry. The patent pending FailSafe™ Dual Redundancy System is standard on all models and virtually eliminates downtime. The patented ThermalGuard® weather protection system preheats the air system oil to make sure cold weather doesn't slow you down. The patented UltraLife® delivers six times more life than the nearest competitor and 15 times more life than any other underhood. The patent pending XEROTM Rapid Blow Down Tank provides nearly instant restart time while reducing leak points by 60%.
Vanair offers 50 -1000 cfm of PTO air compressor power, generators up to 40 kW, hydraulics, and the combination of all three power sources. Vanair's Viper Gas and Diesel rotary screw air compressors are more economical, compact, and save fuel at half the cost of a 185 CFM tow-behind air compressor. The Viper is ideal for sewer rehabilitation, relining, installing fiber optic and landscaping. With the Viper series, you only pay for the power you need.
For over 50 years, Vanair has provided mobile power solutions to industries worldwide.
As the leading provider of mobile power solutions, Vanair® Manufacturing offers the most comprehensive line of vehicle-mounted air compressor, generator, welding, hydraulic, engine starting, and electrified power equipment in the industry.