July 8, 2022 | This content is sponsored. Sponsored content is authorized by the client and does not necessarily reflect the views of Trenchless Technology magazine or Benjamin Media, Inc. View our privacy policy.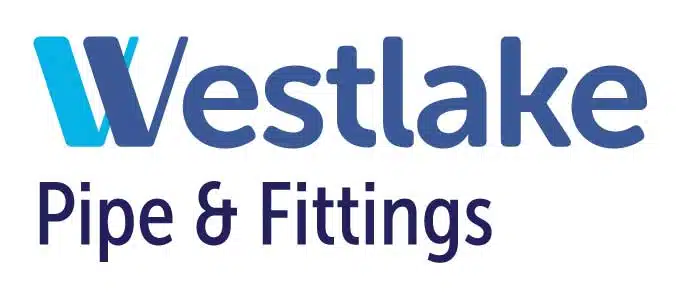 From urban cities to rural towns, Westlake Pipe & Fittings manufactures the PVC systems that build A Better Foundation™
At Westlake Pipe & Fittings, we are excited about our new name as it represents not only our strength of portfolio, but also marks our company as the second-largest pipe & fittings manufacturer in North America. Formerly known as NAPCO Pipe & Fittings, we still possess the same leading mindset, and we can now offer greater distribution and support as well as a larger breadth of systems and products.
As we're growing our capabilities and reach, our commitment to delivering high-quality municipal PVC products and elite engineering support never wavers. We are refining our collaboration with customers to continually advance our pipe and fittings systems, as well as engineer and reinvent using only the latest technology. This focus allows us to develop increasingly more sustainable products that are engineered to last.
Leading the Way in Trenchless Innovation
At Westlake Pipe & Fittings, we stand out in the industry for product development and engineering excellence. We provide pipe and fittings that create holistic system solutions with the right joint type for your project or application in Municipal, Water Well, Agricultural Irrigation, Turf Irrigation, Plumbing & Industrial, Electrical, and more.
For more than 50 years, our revolutionary restrained joint systems have changed the way potable and waste water is transported. Overtime, professionals have increasingly recognized these solutions as best in class for more than just their ability to help save time and money, but also their unique performance capabilities, safety features, environmental attributes, and compatibility with existing infrastructures.
Our C900 Certa-Lok® systems are a long-time market leader, being the first and most advanced corrosion-free joint restraining solution designed for use in potable water, wastewater, sewer, reclaimed water, and other municipal applications. Invented in the 1960s, it quickly made an impact as its spline-lock technology allows for joint assembly in less than one minute. Since the first Certa-Lok development, we've engineered a full lineup of trenchless innovations that have continued to move the needle, such as Certa-Lok RJ and RJIB, Certa-Lok Yelomine®, and Certa-Lok fittings.
A More Sustainable Future
Beyond trenchless applications, we pride ourselves in our ongoing commitment to sustainability. We offer a diverse selection of high-quality PVC pipe and fittings that are durable, cost-effective, easy to install, and aim to support more sustainable and healthier communities for generations to come. PVC pipe is among the world's most sustainable products, ideal for long-term use in underground infrastructure. It requires less energy and fewer resources to manufacture than old-technology materials, and its production creates virtually no waste.
Recycling is also a part of our commitment to sustainable manufacturing. Each of our facilities is equipped with PVC regrind machines so that 100% of internal scrap is recycled and used to create new pipe and fittings products.
Dedicated to You and Your Work
We remain dedicated to helping contractors maximize efficiency and engineers design systems that entire communities can rely on. With manufacturing and distribution centers across North America, as well as dedicated sales, technical services, specification engineering and customer support teams—our unparalleled service allows you to design, specify or install projects with confidence.
For more information visit www.westlakepipe.com.