July 8, 2022 | This content is sponsored. Sponsored content is authorized by the client and does not necessarily reflect the views of Trenchless Technology magazine or Benjamin Media, Inc. View our privacy policy.
Introducing EnviroCure by Applied Felts: Your answer to CIPP styrene emissions!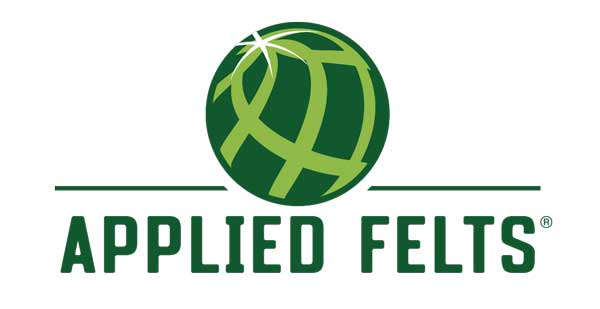 After five years of investing extensive resources into research and development, Applied Felts® has developed a solution to the CIPP market's concern about the safety of styrene emissions in the Cured-in-Place Pipe process.
EnviroCure vastly reduces if not eliminates styrene emissions and odor on the jobsite before, during and after your installations – taking away the significant cost and unpredictability of styrene-free resin systems.
An independent study conducted by Indiana University-Purdue University, Oct. 2021, concluded, EnviroCure reduces on-site styrene emissions by up to less than 1 part per billion. Actual jobsite reports very minimal detectable odors in refer trucks when doors are opened, or in steam flumes or manholes (sense of smell is even more acute/sensitive than 20 parts per billion acceptable threshold).
APPLICATION
EnviroCure provides a safer and less expensive option vs. more costly styrene-free resins for all mainline CIPP installations that typically use styrenated resin systems. Your solution to jobsite styrene emissions instead of relying on a resin system to accomplish the objective.
Over 50 Years of Installation Success
Applied Felts' proven, decades-long history of extending the life of sewer and water pipes using our rigorously-tested, 100% in-house, vertically- integrated manufacturing processes has allowed Applied Felts CIPP felt and hybrid liners to lead the way in the trenchless pipeline rehabilitation market since our close involvement with the invention of CIPP liners in the 1970's.
And, making your job even easier, streamline your next job with pre-impregnated liners from anywhere in North America with our 5 strategically-located regional wet–out facilities at FerraTex Solutions.
MaxLiner® – Installing Confidence in Vertical & Small Diameter Lateral Applications
Be more than prepared on every job site with the right lateral equipment, materials and support with MaxLiner! Liners & CalTubes manufactured by Applied Felts.
Why would you buy CIPP lateral materials from anyone else?
Applied Felts: 276.656.1904; AppliedFelts.com | Ferratex Solutions: (844) 433-7728; Ferratex.com | MaxLiner: 877.426.5948, MaxLinerUSA.com