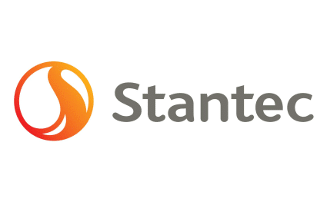 Stantec, an Alberta, Canada-based global design firm, announced on Nov. 2 that it had completed a divestiture of MWH Constructors to funds managed by Oaktree Capital Management L.P.
Stantec announced its agreement to sell MWH Constructors' UK and U.S. divisions and Slayden Constructors Inc. on Oct. 19. MWH Constructors joined Stantec through the MWH acquisition in 2016.
RELATED: Johnston Named New President, CEO at Stantec
The divestiture concludes the strategic review of construction services Stantec announced in April 2018. The strategic review set out to determine an option that would optimize the value of MWH Constructors and provide the best prospects for employees, clients, and shareholders.
"MWH Constructors has growth opportunities in the United Kingdom and the United States, and we believe this divestiture will better allow them to invest in and pursue growth while continuing to serve their clients," says Gord Johnston, Stantec president and CEO.
"We are excited to join Oaktree's construction portfolio focused on project delivery," says Blair Lavoie, president of MWH Constructors and chief of global operations. "This is a positive step in the evolution of our company, and we look forward to having a partner like Oaktree with strong financial resources and a desire to invest in our future as we continue to be the leading global project delivery company in the water sector. In the US, we will stay with our great brands of Slayden and MWH Constructors, and in the UK, we will return to MWH Treatment."
RELATED: Thinking On The Spot — Relining Project in Steubenville, Ohio, Calls for Quick Solution
MWH Constructors provides a full range of high-value design, start-to-finish preconstruction, construction, construction management, and start-up and commissioning services, primarily for the water and wastewater markets in the United States and the United Kingdom. MWH Constructors ranks number one with Engineering News-Record as Top International Contractors for wastewater treatment and number three for sewer and solid waste.
With the pending divestiture of MWH Constructors and the 2017 divestiture of Innovyze, Stantec will continue to focus on its core consulting services business globally.
SOURCE – Stantec