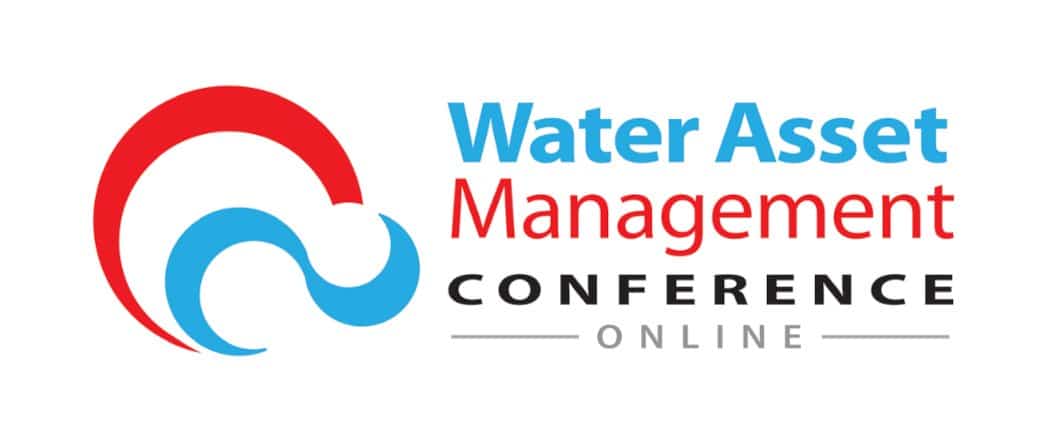 The Water Asset Management Conference Online is returning for its Spring 2021 Series, which will offer two-hour sessions on April 28, May 5, May 19 and May 26. Each session will feature presentations and panel discussions from leading experts in water utility management.

The Water Asset Management Conference was launched 20 years ago with the goal of convening practitioners in the fields of water, wastewater and stormwater management to explore issues, trends, best practices and new technologies in this ever-evolving area. The conference moved to an online format in 2018 to make content more easily accessible to those in the utility sector. The format allows attendees the ability to log in to view individual or multiple sessions. Registration is FREE for all attendees!
Content is geared toward executive-level decision makers of water, wastewater and stormwater utilities – CEOs, CFOs, directors, general managers, superintendents and asset managers, as well as engineers, consultants and service providers. Among the topics generally covered are: Best Practices in Water/Wastewater Asset Management; Short- and Long-Term Capital Planning and Prioritization; Smart Water/Wastewater Tech Integration and Implementation; Software: AMI/CMMS/SCADA/Digital Twin; Identifying and Reducing Non-Revenue Water; Regulatory Compliance; etc.

The Spring 2021 Series features four weekly sessions, which will last two hours each. Each session is built around a specific theme or subtopic of water asset management. Presentations and panel discussions include opportunities for live Q&A. CEUs will be available to attendees for an additional cost.
The Water Asset Management Conference Online is presented by Water Finance & Management, a bi-monthly journal for water and wastewater professionals published by Benjamin Media.

Sponsorship opportunities for the conference with excellent lead generation are available. Please email Maura Bourquin at mbourquin@benjaminmedia.com or call 330-940-2211 for more information. Click here to register.