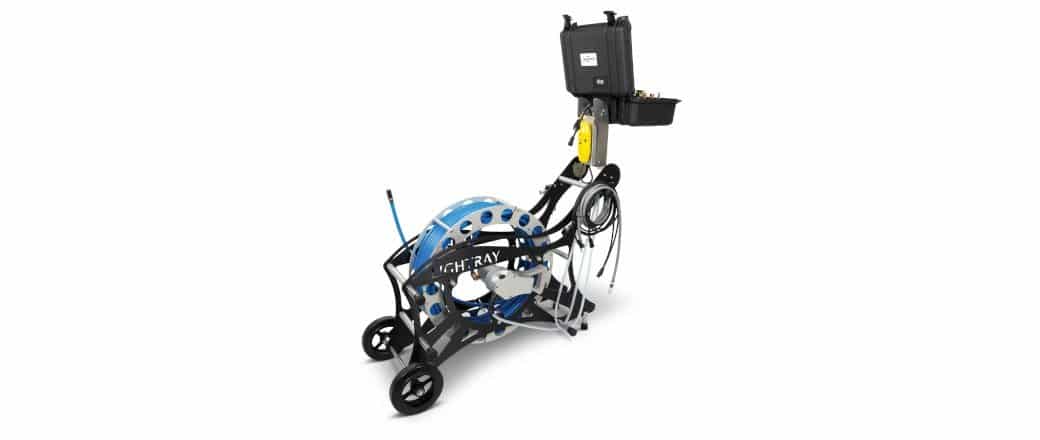 Perma-Liner Industries recently grew its offerings by becoming an official North American stocking distributor of Ridgid equipment, offering plumbers more diagnostic capabilities and cleaning power.

Ridgid offers a robust, reliable and user-friendly portfolio of diagnostics, inspection and locating tools allowing plumbers to execute flawlessly with industry-leading precision. The Ridgid SeeSnake and SeekTech product lines' reels, cameras, monitors, locators and recorders are designed to reduce set-up time, integrate seamlessly using Wi-Fi connectivity and provide unrivaled flexibility. Additional benefits include access to the HQx Live companion app, which allows one to stream to a second screen, transforming one's iOS or Android device into a portable monitor.
RELATED: Top of the Line Equipment Helps Rhode Island Contractor Succeed

Additionally, Ridgid heavy-duty drain cleaning tools are durable and versatile to handle large commercial and industrial applications. Water jetters provide powerful pressure, a removable hose reel and ease of use, making Ridgid jetters the most maneuverable jetters on the market. The Ridgid cleaners are lightweight, compact machines designed with specialized chain knockers spun at high speeds by a cordless drill to provide a quick cleaning.
"This is the perfect time to begin distributing Ridgid products because plumbers are looking to increase efficiencies, maximize productivity and have an arsenal of easy-to-use tools," states Chris Duda, vice president of sales and marketing for Waterline Renewal Technologies, the parent company of Perma-Liner Industries. "Our one-stop-shop strategy improves the overall customer experience because we can offer superior trenchless solutions that advance the way our customers operate."

RELATED: Perma-Liner Industries Launches LightRay LR3 UV-Curing System
Waterline Renewal Technologies and its portfolio of brands is a leading provider of engineered products used in trenchless repair and rehabilitation of wastewater/stormwater infrastructure for municipal, commercial/industrial and residential applications, and provides a diverse range of products and services through its brands APM, LMK Technologies, Perma-Liner Industries and LightRay.

SOURCE – Water Line Renewal Technologies