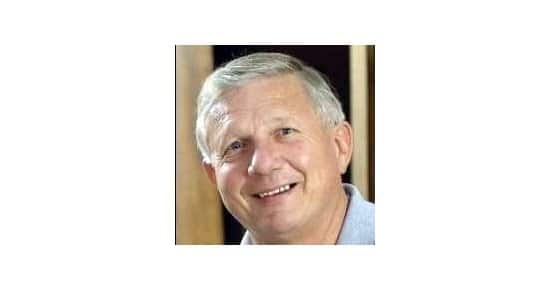 Roy Arthur Herwig, of Dunwoody, Georgia, Dec 17, 2017 at the age of 75.
Herwig was a professional engineer in Georgia, who received his Bachelor's of Civil Engineering and Master's of Sanitary Engineering from Georgia Tech. He was proud of his alma mater and lived up to its motto as a "helluvanengineer."
The majority of Herwig's career was spent with the Environmental Protection Agency (EPA) and Georgia's Environmental Protection Division, Region 4. He received many honors and was recognized for developing national standards for the proper management, operations and maintenance of sewage collections systems. His contributions to the field have led to cleaner water, beaches and streams across the United States.
After retiring from the EPA, he worked for several private sector firms, assisting U.S. municipalities with wastewater collection issues. He was an active speaker, contributor and member of the Water Environment Federation (WEF). His participation culminated in receiving the Collection Systems Award for his outstanding contributions in 2007. Statewide, he was active in the Georgia Association of Water Professionals (GAWP), serving in leadership roles to promote water cleanliness. In 2011, he received the Bedell Award for extraordinary personal service. His awards and accomplishments in environmental engineering were numerous; and he will be fondly remembered by his mentors, peers and those he mentored.
His memorial service was held on Dec. 28 at H.M. Patterson Funeral Home, with burial at Floral Hills in Tucker, Georgia. He is buried near his brother-in-law and best friend, Frank Jones. Herwig was born in Houston, Texas, the son of Lee Herwig, an oil engineer, and loving mother, Elgie Circle Herwig. The family moved several times in the United States, and eventually to Calgary, Canada, where his father worked as an engineer for Shell Oil.
Herwig is survived by wife, Elizabeth, and four adult children: Katherine, Robert, Richard and Kristine. His oldest child, Karen, preceded him in death at an early age from a heart defect. Further generations include grandchildren: Patrick, Zachary and Abigail; and great grandchildren, Lorelei, Cordelia and Liam. He is also survived by siblings: Barbara Jones of Atlanta, and Col. Lee Conrad Herwig Jr. U.S. Army Ret. of Virginia.
Herwig was a passionate animal lover and wished for donations to the Humane Society or rescue of your choice be given in his honor.