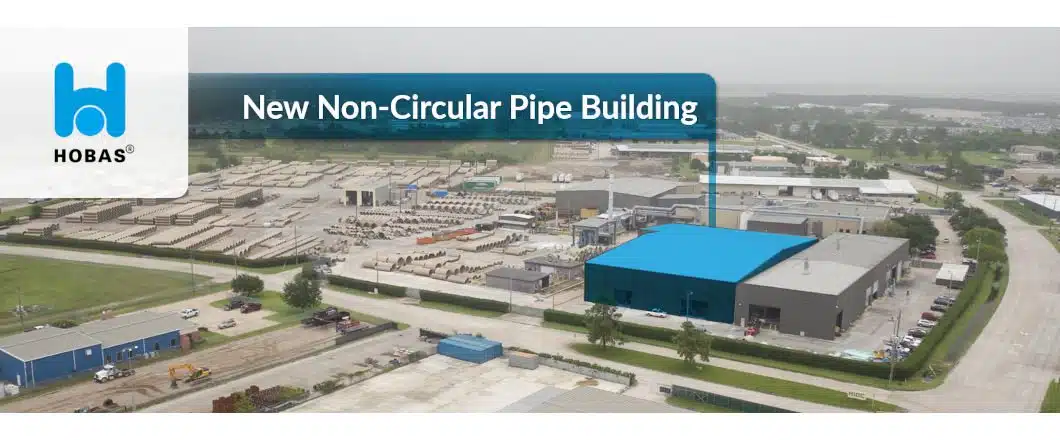 HOBAS Pipe USA. Inc. is nearing the completion of a major capital project at its Houston, Texas-based facility.

The existing HOBAS site was increased to just under 30 acres of land and the company has added an additional 32,000-sq-ft building dedicated to the production of its fully structural, fiberglass reinforced polymer (FRP) non-circular pipe product line.
Structural non-circular FRP Pipe has become the go-to solution both internationally and here in North America for rehabilitation of  non-circular shapes designed to carry sewer or storm water. HOBAS will be the only U.S.-based company producing structural FRP non-circular shapes. The addition of this product line will create more than 25 new jobs once fully operational in 2021.

RELATED: HOBAS Pipe USA Announces Leadership Transitions
HOBAS FRP Pipe is manufactured to the highest quality standards and can meet a wide range of applications. A computer-controlled manufacturing process produces consistent, high quality pipes, that can be custom-shaped in both circular and non-circular sizes. Different pipe shapes and wall thicknesses can be produced and manufactured to meet site specific design requirements.

To learn more about the non-circular product line, contact either John Mele, national business development manager or Gabriel Castelblanco, P.E., non-cirular business development manager at NC@hobaspipe.com. Or visit hobaspipe.com
SOURCE – HOBAS Pipe USA