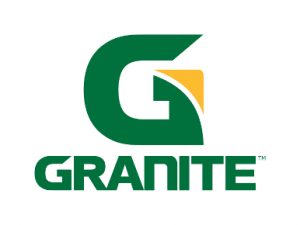 Granite Construction Inc. and Layne Christensen Co. announced Feb. 14 that they have entered into a definitive agreement whereby Granite will acquire all of the outstanding shares of Layne in a stock-for-stock transaction valued at $565 million, including the assumption of net debt.
As a leading water management, construction, and drilling company with the No. 1 position in well drilling and a No. 2 position in cured-in-place pipe (CIPP) rehabilitation, Layne significantly enhances Granite's presence in the large and growing water infrastructure market.
RELATED: MCES Uses CIPP for Black Dog Preserve Project

"This strategic transaction brings together two complementary organizations to create a platform for growth, delivering significant benefits for shareholders, employees, and customers," said James H. Roberts, president and CEO of Granite. "With Layne's expertise and leading water positions, Granite will advance its goal of becoming a full suite provider of construction and rehabilitation services for the water and wastewater market. With enhanced scale and capabilities, Granite will be better positioned to address the growing water and wastewater needs throughout the infrastructure lifecycle. We expect this transaction will create value for shareholders in both the near- and long-term, including earnings accretion on an adjusted basis and synergy realization. As a stronger player in the attractive water and wastewater sector, we will have significant opportunities to capture a larger share of the market and accelerate our growth prospects."
The combined company, including Granite's existing water business, will have water-related revenues of approximately $600 million, positioning Granite as a national leader across both the transportation and water infrastructure markets. Together, Granite and Layne will have nearly 7,000 employees and serve a diverse and growing customer base.

RELATED: Chicagoland Area Benefits From No-Dig Technologies
"We are pleased to reach this agreement with Granite, which creates significant value for all Layne stakeholders," said Michael J. Caliel, president and CEO of Layne. "Our organization believes that Granite is the right partner. This is a terrific opportunity as our shareholders will receive a significant premium and share in the upside potential in a diversified and growing company with greater scale and resources. Our customers will benefit from our shared commitment to operational excellence, quality, and customer service, and our employees will benefit from the upside and strong growth prospects of being part of a larger infrastructure company. Our leadership position in water resources combined with our increasing presence in the growing water midstream business should be greatly enhanced by our combination with Granite. The Layne team looks forward to working together with Granite to implement a seamless transition."

"Together, Granite and Layne will provide expanded career opportunities as a larger, stronger, and more diversified company. Granite will also benefit from gaining the expertise and specialized skills of Layne employees as we expand our presence in water infrastructure," Roberts said. "Importantly, we believe this combination unites two similar cultures that emphasize core values focused on ethics, safety, sustainability, and a commitment to the communities in which we work and live. We look forward to welcoming Layne's talented employees to Granite. Together, we can capitalize on attractive and growing market opportunities, given the expected increase in demand for large water infrastructure programs."

The transaction, which was unanimously approved by the boards of directors of both companies, is expected to close in the second quarter of 2018.