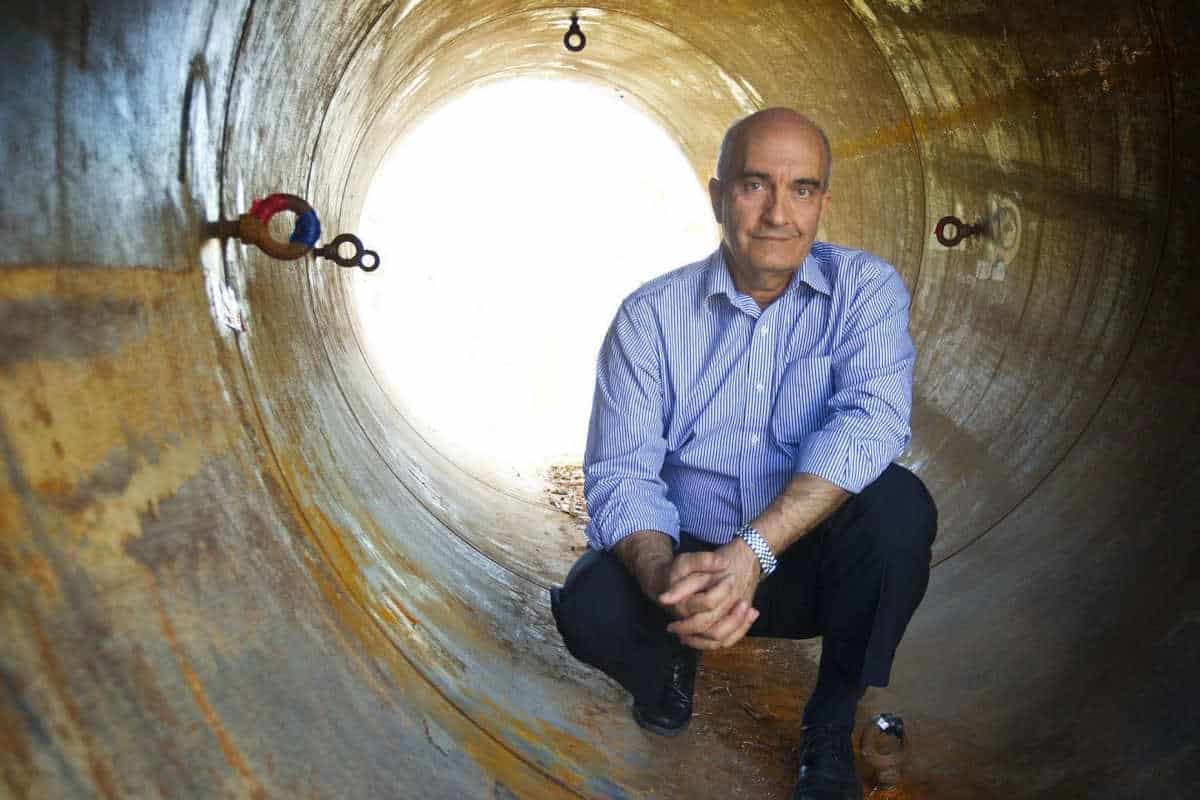 University of Texas at Arlington Civil Engineering associate professor Dr. Mohammad Najafi is working with Xerxes Corp. to create test procedures and product evaluations for stormwater storage, infiltration chambers and modules.
Najafi is working with Xerxes – a leading innovator in composite chamber and tank engineering – on material and full-scale inground product evaluations as part of a $207,495 project to determine how well the equipment can withstand vehicle and soil loads under various real-life design scenarios.
"We're testing these products, which are designed for use under trafficked areas, with both shallow-cover, short-term, high-load applications as well as deep-cover, long-term earth loads," Najafi said. "We'll take advantage of a lab-like controlled environment to apply different load scenarios on a number of chamber and module tank designs with and without features, like inspection and connection pipes."
Long-term loading tests will also be performed to assess small responses to earth loads typical of deep installations.
"We'll check durability by loading the equivalent of highway traffic on them and up to 26 feet of cover. We need to determine how best to design for many different and complicated load scenarios," Najafi said. "This project aims to do just that by leveraging existing test standards and our experience from other underground research projects."
Najafi said the chambers will be tested following all applicable American Society for Testing and Materials and American Association of Highway and Transportation Officials standards.
"What makes this testing so distinctive is the ability to simulate real-world loads on full-scale, commercially available products in actual field-installed conditions," Najafi said. "It will be like lab-testing the effects of heavy truck loads on the chambers and modules with full control of the test environment, but in the field. Our soil box laboratory and hydraulic actuator by MTS Systems can do that."
The entire project will be done in the Center for Underground Infrastructure Research & Education (CUIRE) lab, which is run by Najafi. CUIRE is a research, education and outreach organization and a part of UT Arlington's Department of Civil Engineering. Since its inception, CUIRE has focused on assembling exceptional and broad-reaching engineering and technical talent to address the needs of underground infrastructure on regional, state, national and international scales. Najafi is well-known internationally for his research and publications in underground infrastructure.
Melanie Sattler, interim chair of the Department of Civil Engineering, said Najafi's work is integral to the functionality of the country's infrastructure system.
"It's always important for our department, our college and our University to partner with the private sector like Xerxes whenever we can," she said. "We believe these collaborations are essential to a thriving industry and, more importantly, the country's infrastructure."
SOURCE – University of Texas at Arlington