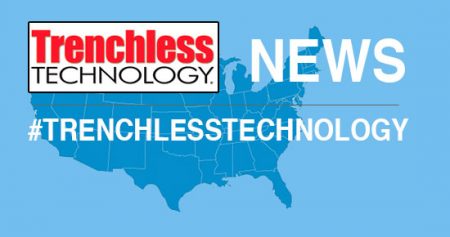 Trenchless Technology
magazine today is announcing its 2016
Trenchless Technology
Person of the Year: Lynn Osborn, P.E. — an industry professional who has helped to shape and expand the trenchless industry over the last 30 years.
Osborn will be formally recognized for this prestigious honor at the Kick-Off Breakfast on Monday, March 21, at the NASTT No-Dig Show in Dallas. Osborn will also be the cover story of our March issue.
"Lynn is the perfect selection for our Person of the Year, as his standing within the industry is beyond respected and revered," says
Trenchless Technology
editor Jim Rush. "Lynn's involvement over the past 30 years helped lay the foundation for the growth of trenchless technology in the United States. He is an exceptional advocate for the trenchless industry."
Working at Insituform Technologies LLC for 31 years, Osborn led all aspects of engineering, including technical support of sales, manufacturing and operations. In March 2015, he became the Technical Director at NASSCO, a position in which he provides responses to technical inquiries, maintains and expands training and certification programs and supports the numerous NASSCO committees and divisions, including IPBA (International Pipe Bursting Association) and ICGA (Infiltration Control Grouting Association). He also serves as an industry consultant.
Prior to joining Insituform, he worked for nine years as a consulting engineer in the water and wastewater fields. He also served as chair of NASSCO's CIPP Committee, and was very active in NASSCO's communications with the U.S. Department of Health and Human Services from 2010-2011. He is also active in ASCE (American Society of Civil Engineers) and ASTM (American Society for Testing and Materials).
He has also been active in the Trenchless Technology Center (TTC), the Center for Underground Infrastructure Research and Education (CUIRE), the Water Environment Federation (WEF) and the North American Society for Trenchless Technology (NASTT), where he serves as the principal reviewer for the CIPP Good Practices Course. He is also a member of the American Public Works Association and the American Water Works Association.
About the Award
The
Trenchless Technology
Person of the Year has been awarded annually since 1993 to individuals representing significant recent achievement and lifetime achievement, and who have exhibited outstanding leadership in the advancement of trenchless technology. It is determined by a selection committee comprising of industry professionals.