Best Value Engineered Design for a Sealed CIPP Collection System
Wednesday, October 25 at 2:00 PM EDT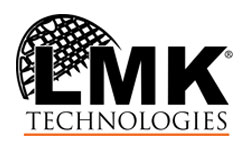 There are several requirements for a successful rehabilitation project. First it is necessary to seal the entire collection system. Case study after case study has shown that repair/replacement of only main lines results in less than 50% of the infiltration removal. Manholes, and most importantly sewer laterals that connect businesses and homes to the main pipes, also need to be rehabilitated. Second, the collection system needs to be sealed and as watertight as possible. Third, the project must be sustainable, capable of performing over the long term, for the next 50-100 years.
Larry Kiest, President, Founder and Chief Technical Officer and Rick Gage, Vice President of Sales will discuss: • The Challenges • The Trenchless Process • The Ultimate Long-Term Solution
Register and Read More Here.
---
NASTT's Sealing a Collection System Webinar
Tuesday, November 7 at  2:00 PM EDT
Utilities seeking to reduce Inflow and Infiltration from their wastewater collection systems have learned the hard way that it is not enough just to rehabilitate manholes and publicly-owned sewer pipes: the entire system needs to be restored, especially failing sewer laterals. The webinar will focus on proper techniques and materials for the renewal of lateral services using CIPP technology, with a special emphasis on restoring the connection of the lateral to the mainline sewer in accordance with the industry standard, ASTM F2561.
Industry experts from the NASTT membership will be presenting this complimentary webinar:
Larry Kiest, Jr., LMK Technologies, LLC
Jeff Maier, C&L Water Solutions, Inc. (Moderator)
Register and Read More Here.
---
---
Submit your name and e-mail address and we will send an e-mail invitation with registration link for future Trenchless Technology webinar sessions.
---
Any views or opinions presented in the webinars listed are solely those of the presenter/s and do not necessarily represent those of Benjamin Media, Inc.
*It is the responsibility of attendees to contact their state approval boards to verify whether they accept webinars for credit. It is free to attend a Trenchless Technology webinar. If you would like a CEU certificate for attending there will be a $10 administrative fee. Click here for CEU Form (PDF). CEUs are not offered for NASTT webinar sessions done in conjunction with Trenchless Technology/WFM.