Want to review the content for upcoming webinar sessions?
Click here for our upcoming webinars.
Spiral Wound Liners – Leading-Edge Technology
Trenchless pipeline rehabilitation technologies have offered cost effective alternatives to dig and replace construction practices for over 30 years. With a growing emphasis on environmental impact and construction footprint, newer technologies have entered this competitive market.
Sekisui's PVC Spiral Wound Liners offer innovative, structural and environmentally safe rehabilitation solutions for gravity pipelines including sewers, storm drains and culverts. Spiral Wound Liners provide a wide range of solutions for 6" to 200" diameters and larger; including close fit and grouted solutions.
This webinar will provide an overview on this innovative method for pipe rehabilitation, and the continuing growth of Spiral Wound Liners in the United States for over 20 years. The presentation will cover:
• Overview of Spiral Wound Liners
• Design and Installation Features/Benefits
• Case Studies
Presenters:
Shaun Melville – General Manager – Rehabilitation – Sekisui Rib Loc Australia Pty. Ltd.
Read more here.
---
NASTT's Introduction to Trenchless Technology – Rehabilitation Webinar
This webinar will host a discussion on rehabilitation methods, specifically sewer • spot repairs and pipe bursting.
Industry experts from the NASTT membership will be presenting this complimentary webinar:
• Alan Ambler, PE, LEED AP, AM Trenchless (Moderator)
• Kevin Bainbridge, A.Sc.T, Robinson Consultants
• Jennifer Glynn, PE, Woodard & Curran
Read more here.
---
New Science, Technologies, and Rules for Execution Advance the Cause for Municipal Grouting
The cause for Municipal Grouting is clear:  sustainable solutions to control I&I, stabilize the sewer trench to mitigate structural decay, reduce flow to the WWTP for increased capacity, and decrease cost to municipalities. This online presentation will introduce new scientific proof of performance, conveyance technologies, and rules for execution. Ideal for specifying engineers, municipal stakeholders, and specialty contractors.  Be first to be in the know.
Read more here.
---
High Time for Watertight Solutions
When to Apply Mechanical Repair Seals, and How
Let's face it: America has a water infrastructure problem. And it's getting worse.
Coast to coast, network owners, engineers and contractors face a running battle to fix aging pipe systems. Towns big and small are fighting water loss, sinkholes, and other major challenges. Eliminating expensive I&I and harmful exfiltration are important to communities; the time for durable, money-saving water asset management solutions is now.
In this innovative webinar, experts from Trelleborg Pipe Seals – a world-leading supplier of new and rehabilitation sealing solutions – will be discussing how mechanical seals can reinforce pipe systems and enhance existing pipe repair methods.
Rob Brockway, Director of Product Development, will explore the advantages of 'No Dig' for your potable and non-potable water pipe applications, offering best practice examples of these solutions in action.
Read more here.
---
Top 10 Must Ask Questions When Choosing a Pump Solutions Partner
With our nation's aging wastewater infrastructure, many municipalities are turning to sewer rehab and civil projects to stay compliant and avoid unpermitted discharges. Due to the nature of these projects, the sewer flow cannot simply be shut down without causing major environmental issues. Therefore, the most critical component of these projects has become the flow diversion, or temporary bypass, allowing for the uninterrupted sewer flow to be bypassed around the work environment.
With the scale of these upgrades increasing in complexity and level of difficulty, bypass pumping is becoming the key factor in determining the overall success or failure of these projects. Not only is there substantial environmental risk in a bypass failure, there is also considerable financial risk associated with unanticipated change orders. With so much dependent on a well-executed bypass, how much front-end work is required to select a qualified bypass contractor? This webinar will detail the top 10 must ask questions to help you choose the right bypass partner to minimize risk and add project value.
Presenter: Ladd Gould, National Strategic Account Manager, Sunbelt Rentals
Read more here.
---
Advancements in Slurry Microtunneling for Long Distance and Curved Tunnels
Akkerman Slurry Microtunneling systems are used to install 30-114-inch pipelines that require precise line and grade in virtually all ground conditions from wet and unstable soils up to high compressive strength rock.
This remote-controlled, continuously supported pipe jacking method is suitable for non-disruptive installations under existing utilities, highways, railroads, levees, waterways, environmentally sensitive wetland and wet retrieval pipeline installations.
Microtunneling equipment has been around since the 1970s, but within the last decade, technological advancements have expanded the equipment's realm of capabilities for a broader range of ground conditions and longer distances. Improvements in the variety and quality of cutter head tooling, tunneling navigation systems for extended length and curved alignments, lubrication products and lubrication delivery systems have made it possible to go further at larger diameters.
This webinar will overview the slurry microtunneling method, newest equipment innovations, tunneling navigation systems, lubrication options and recent case studies.
Read more here.
---
Inspection and Rehabilitation Trends: Large Diameter Water and Wastewater Pipelines
The reliability of large diameter water and wastewater pipelines in metropolitan areas across the US has become more critical than ever. Based upon high water treatment and delivery demands, comprehensive asset management programs for pipelines have evolved and become more prevalent among owners in the past decade.
This webinar provides detailed information regarding the key inspection and repair methods used for large diameter concrete and metallic pipelines, and current trends in how owners are approaching this aspect of managing pipeline assets. It also provides up to date information on material selection, design best practices, installation and quality control for a variety of structural in-service and trenchless repair systems including external post-tensioning, CFRP and hybrid systems.
Attendees learn valuable information about inspection and rehabilitation, and how these critical components of asset management programs help increase the reliability of water and wastewater systems.
Read more here.
---
Water Asset Management Conference Online May Series
This 2018 Water Asset Management Conference will be hosted entirely in an online format, allowing attendees the flexibility to log in to view single presentations or multiple, all without leaving the office. The best part? Registration is FREE for all attendees! This online series is geared toward executive-level decision makers of water, wastewater and stormwater utilities – CEOs, CFOs, directors, general managers, superintendents and asset management professionals – as well as engineers and consultants.
Read more here.
---
You Get What You Inspect, Not What You Expect: New Standards for Testing Water Tightness of Cured-In-Place Pipe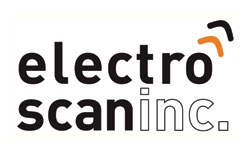 New standards for testing the water tightness of CIPP have arrived.  If you plan CIPP projects, write specifications, install liners, or are responsible for reducing infiltration, you won't want to miss this important webinar.
Participants Learn About:
1. How Municipal Agencies can measure CIPP effectiveness ("water tightness") in Gallons Per Minute
2. How to specify FELL to certify rehabilitation projects, including allowable Leakage Rates
3. Case Studies
Speakers include: Mark Grabowski, Electro Scan, Inc.; Chuck Hansen, Hansen Holdings, LLC;
Peter Henley, WRC
Read more here.
---
NASTT's Sealing a Collection System Webinar
Utilities seeking to reduce Inflow and Infiltration from their wastewater collection systems have learned the hard way that it is not enough just to rehabilitate manholes and publicly-owned sewer pipes: the entire system needs to be restored, especially failing sewer laterals. The webinar will focus on proper techniques and materials for the renewal of lateral services using CIPP technology, with a special emphasis on restoring the connection of the lateral to the mainline sewer in accordance with the industry standard, ASTM F2561.
Industry experts from the NASTT membership will be presenting this complimentary webinar:
Larry Kiest, Jr., LMK Technologies, LLC
Jeff Maier, C&L Water Solutions, Inc. (Moderator)
Read more here.
---
Best Value Engineered Design for a Sealed CIPP Collection System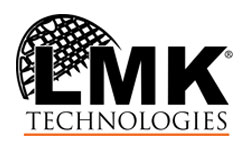 There are several requirements for a successful rehabilitation project. First it is necessary to seal the entire collection system. Case study after case study has shown that repair/replacement of only main lines results in less than 50% of the infiltration removal. Manholes, and most importantly sewer laterals that connect businesses and homes to the main pipes, also need to be rehabilitated. Second, the collection system needs to be sealed and as watertight as possible. Third, the project must be sustainable, capable of performing over the long term, for the next 50-100 years.
Larry Kiest, President, Founder and Chief Technical Officer and Rick Gage, Vice President of Sales discusses: The Challenges • The Trenchless Process • The Ultimate Long-Term Solution
Read more here.
---
Big Reveal: 2017 Trenchless Technology Projects of the Year
2017 Trenchless Technology Projects of the Year for Rehabilitation and New Installation are formally announced. Considered the premier projects award in the trenchless industry, this is the 25th year that Trenchless Technology has awarded and recognized the best trenchless projects. During the Webinar, you will hear from the Award Winners as they present their winning projects, sharing the details that made them outstanding.
Read more here.
---
NASTT's Municipal Contracts Webinar:

This webinar will host a discussion on forming and executing municipal contracts. The session will also cover the major factors impacting success through a case study.
Read more here.
---
CLARITY POINT: When to Grout, When to Line, When to do Both…and Why?
Purpose of this live learning event is to provide clarity for those who need-to-know and want-to-solve I&I in their communities. With condition assessment complete, engineer and owner review results of PACP, CCTV assets, and field reports.
Read more here.
---
SIPP – Systemic Faults & Next Level Solutions to Survive Pressure Pipe Failure
This webinar will identify and explore lining faults that are systemic to the SIPP (Sprayed in Place Pipe) industry. The presenters will demonstrate how these lining faults prohibit most all current SIPP lining materials from surviving host pipe failure in pressure pipe systems, as well as to why some of these faults reduce hydraulic capacity.
This webinar will then focus on next level engineered solutions for preventing these faults to provide a fully structural SIPP or Class IV lining system with significantly increased hydraulic capacity in any pipe diameter pressurized system.
Read more here.
---
Manhole Rehabilitation: Understanding Why Hybrid Epoxies are Replacing Calcium Aluminate
Manhole protection and rehabilitation has traditionally included either cementitious liners (particularly calcium aluminate and pure fused calcium aluminate) or epoxies for severe conditions resulting from H2S. These options have forced owners to either spend more money on costly, complex, specialized epoxy systems to improve performance or settle for the sporadic performance of the less expensive cementitious liners.
Read more here.
---
NASTT's Small Diameter Tunneling Webinar
This webinar will host a discussion on small diameter tunneling (less than 3m in diameter), specifically focusing on mechanized and hand-mining means and methods and technological advancements. The novice and experienced trenchless engineer will find this webinar valuable. The session will also cover the major factors impacting success through a series of case studies.
Sponsored by NASTT
Read more here.
---
NASTT's Water Main Rehabilitation Webinar
This webinar will host a discussion on water main rehabilitation, specifically focusing on how to select a particular method, cost saving benefits and technological advancements. The session will also cover the major factors impacting success through a series of case studies.
Sponsored by NASTT
Click here to register.
---
NASTT's Alternative Project Delivery Webinar
Alternative Project Delivery Systems are used to design and construct large scale trenchless capital projects in a team atmosphere. This webinar will host a discussion on alternative project delivery, specifically focusing on characteristics, advantages and challenges.
Sponsored by NASTT
Read more here.
---
 NASTT's Pipe Ramming Webinar
This webinar will host a discussion on pipe ramming, specifically focusing on applications, engineering analysis, inspection and testing. The session will also cover the major factors impacting success through a series of case studies.
Industry experts from the NASTT membership will be presenting this complimentary webinar.
Click here for more information and / or to view archived webinar.
---
NASTT's Manhole Rehabilitation Webinar
This webinar hosts a discussion regarding manhole rehabilitation design methods, capitalizing on the differing opinions on design methodology. In addition to the design discussion, the webinar will also provide an overview of product types and rehabilitation methods available. The session will also cover the importance of surface preparation, quality control, inspection and testing.
Click here for more information and / or to view archived webinar.
This webinar experienced brief technical difficulties with audio at 12 minutes, 30 seconds into the webinar for approximately 40 seconds. Click here for the transcript during this portion.
---
Any views or opinions presented in the webinars listed are solely those of the presenter/s and do not necessarily represent those of Benjamin Media, Inc. Nor does Benjamin Media Inc., endorse any products or methods presented. 
*It is the responsibility of attendees to contact their state approval boards to verify whether they accept webinars for credit. It is free to attend a Trenchless Technology webinar. If you would like a CEU certificate for attending there will be a $10 administrative fee. Click here for CEU Form (PDF). CEUs are not offered for NASTT webinar sessions done in conjunction with Trenchless Technology.
---
Archived Webinars are available to view for free. If you have any question or problems viewing any webinars please contact us at mgorman@benjaminmedia.com.
If you are having problems viewing any webinar, please download the GoToMeeting Codec for Windows Media Player at www.gotomeeting.com/codec. Mac users will need to download Flip for Mac, the Windows / Quicktime plug by clicking here.