Want to review the content for upcoming webinar sessions?
Click here for our upcoming webinars.
You Get What You Inspect, Not What You Expect: New Standards for Testing Water Tightness of Cured-In-Place Pipe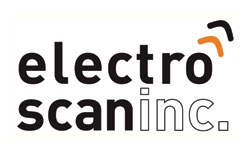 New standards for testing the water tightness of CIPP have arrived.  If you plan CIPP projects, write specifications, install liners, or are responsible for reducing infiltration, you won't want to miss this important webinar.
Participants Learn About:
1. How Municipal Agencies can measure CIPP effectiveness ("water tightness") in Gallons Per Minute
2. How to specify FELL to certify rehabilitation projects, including allowable Leakage Rates
3. Case Studies
Speakers include: Mark Grabowski, Electro Scan, Inc.; Chuck Hansen, Hansen Holdings, LLC;
Peter Henley, WRC
Read more here.
---
NASTT's Sealing a Collection System Webinar
Utilities seeking to reduce Inflow and Infiltration from their wastewater collection systems have learned the hard way that it is not enough just to rehabilitate manholes and publicly-owned sewer pipes: the entire system needs to be restored, especially failing sewer laterals. The webinar will focus on proper techniques and materials for the renewal of lateral services using CIPP technology, with a special emphasis on restoring the connection of the lateral to the mainline sewer in accordance with the industry standard, ASTM F2561.
Industry experts from the NASTT membership will be presenting this complimentary webinar:
Larry Kiest, Jr., LMK Technologies, LLC
Jeff Maier, C&L Water Solutions, Inc. (Moderator)
Read more here.
---
Best Value Engineered Design for a Sealed CIPP Collection System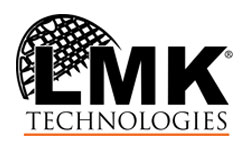 There are several requirements for a successful rehabilitation project. First it is necessary to seal the entire collection system. Case study after case study has shown that repair/replacement of only main lines results in less than 50% of the infiltration removal. Manholes, and most importantly sewer laterals that connect businesses and homes to the main pipes, also need to be rehabilitated. Second, the collection system needs to be sealed and as watertight as possible. Third, the project must be sustainable, capable of performing over the long term, for the next 50-100 years.
Larry Kiest, President, Founder and Chief Technical Officer and Rick Gage, Vice President of Sales discusses: The Challenges • The Trenchless Process • The Ultimate Long-Term Solution
Read more here.
---
Big Reveal: 2017 Trenchless Technology Projects of the Year
2017 Trenchless Technology Projects of the Year for Rehabilitation and New Installation are formally announced. Considered the premier projects award in the trenchless industry, this is the 25th year that Trenchless Technology has awarded and recognized the best trenchless projects. During the Webinar, you will hear from the Award Winners as they present their winning projects, sharing the details that made them outstanding.
Read more here.
---
NASTT's Municipal Contracts Webinar:

This webinar will host a discussion on forming and executing municipal contracts. The session will also cover the major factors impacting success through a case study.
Read more here.
---
CLARITY POINT: When to Grout, When to Line, When to do Both…and Why?
Purpose of this live learning event is to provide clarity for those who need-to-know and want-to-solve I&I in their communities. With condition assessment complete, engineer and owner review results of PACP, CCTV assets, and field reports.
Read more here.
---
SIPP – Systemic Faults & Next Level Solutions to Survive Pressure Pipe Failure
This webinar will identify and explore lining faults that are systemic to the SIPP (Sprayed in Place Pipe) industry. The presenters will demonstrate how these lining faults prohibit most all current SIPP lining materials from surviving host pipe failure in pressure pipe systems, as well as to why some of these faults reduce hydraulic capacity.
This webinar will then focus on next level engineered solutions for preventing these faults to provide a fully structural SIPP or Class IV lining system with significantly increased hydraulic capacity in any pipe diameter pressurized system.
Read more here.
---
Manhole Rehabilitation: Understanding Why Hybrid Epoxies are Replacing Calcium Aluminate
Manhole protection and rehabilitation has traditionally included either cementitious liners (particularly calcium aluminate and pure fused calcium aluminate) or epoxies for severe conditions resulting from H2S. These options have forced owners to either spend more money on costly, complex, specialized epoxy systems to improve performance or settle for the sporadic performance of the less expensive cementitious liners.
Read more here.
---
Lateral Rehabilitation: Quality Control and Quality Assurance with Service Lateral & Connection Liners
A presentation on lateral rehabilitation and the engineering controls that can be incorporated into project specifications to ensure quality and to reduce risk.How to achieve the design goals and to limit site disruption &inconvenience. This presentation will also clarify the unique performance capabilities of Trelleborg's MTH and LCR methods.
Sponsored by: Trelleborg Pipe Seals
Read more here.
---
This webinar, presented by Aegion Corporation, will educate attendees regarding the use of carbon and glass composite systems in pressurized water and sewer environments. Recent advancements in material fabrics, resin systems and application techniques will be covered by industry experts to assist in identifying technical boundaries as well as proper applications for these materials. In addition to the materials, we will provide case studies of numerous high-profile projects installed in 2016/2017 utilizing these composites.
Sponsored by: Aegion Corporation
Read more here.
---
This webinar is designed to overview the proven process to successfully rehabilitate manholes using a bonded liner system, while giving the audience an opportunity to discuss challenges and guidelines for successful projects.
Sponsored by: Raven Lining Systems
Read more here.
---
Many sewer agencies, consulting engineers, and city managers have long suspected problems with CIPP liners, but without the ability to dispute or challenge contractors due to heavy reliance on CCTV inspections. Until now!
Sponsored by: Electro Scan Inc.
Read more here.
---
An accurate condition assessment of the existing structure helps determine what will fit inside and also helps determine how urgent the situation is. Knowing the age and performance history of the structure is helpful too. Inside access is critical – looking at a structure from the ends or from the outside of a manhole will not give you the whole picture.
Sponsored by: Contech Engineered Solutions – www.conteches.com

Read more here.
---
Direct Relationship Between Transients and Wire Breaks
The webinar will address the issue that transient activity within water pipelines causes wire breaks in pre-stressed concrete cylinder pipelines (PCCP). The seminar will then go on to discuss how the cause of the transients can be determined and how, by avoiding the transients, owners can reduce wire breaks and reduce the risk of pipeline failure.
Sponsored by Syrinix
Read more here.
---
Innovation and Collaboration in Pipeline Replacement
The presentation will address and examine the technology gaps that exist within the pipeline replacement industry; it will also include a collaborative "panel" in which industry professionals discuss their own unique challenges and experiences (from their respective viewpoints); and explore ways in which they can partner with one another in efforts to close those technology gaps.
Sponsored by Smart Pipe Company Inc.
Read more here.
---
NASTT's Small Diameter Tunneling Webinar
This webinar will host a discussion on small diameter tunneling (less than 3m in diameter), specifically focusing on mechanized and hand-mining means and methods and technological advancements. The novice and experienced trenchless engineer will find this webinar valuable. The session will also cover the major factors impacting success through a series of case studies.
Sponsored by NASTT
Read more here.
---
NASTT's Water Main Rehabilitation Webinar
This webinar will host a discussion on water main rehabilitation, specifically focusing on how to select a particular method, cost saving benefits and technological advancements. The session will also cover the major factors impacting success through a series of case studies.
Sponsored by NASTT
Click here to register.
---
NASTT's Alternative Project Delivery Webinar
Alternative Project Delivery Systems are used to design and construct large scale trenchless capital projects in a team atmosphere. This webinar will host a discussion on alternative project delivery, specifically focusing on characteristics, advantages and challenges.
Sponsored by NASTT
Read more here.
---
Re-Living 50 Years of Municipal Sewer Grouting & WHAT'S NEXT
The past does not define; it prepares us for what's next. On World Trenchless Day (22/09/16), a cast of 10 very experienced industry experts gathered to share personal stories and relevant history and discuss technology game-changers and views of visionaries shaping the practice of municipal grouting today.
Trenchless Technology 2016 Projects of the Year Winners: Following the presentation by Avanti International, the editors of Trenchless Technology announced the 24th annual Trenchless Technology Projects of the Year winners. Representatives from the winning projects – Indian River HDD Crossing (New Installation) and Rehabilitation of the Oakland Macomb Interceptor Drain (Rehabilitation) – were on hand to give an overview of the projects and what makes them special.
Join us in reliving this special World Trenchless Day webinar!
Read more here.
---
 NASTT's Pipe Ramming Webinar
This webinar will host a discussion on pipe ramming, specifically focusing on applications, engineering analysis, inspection and testing. The session will also cover the major factors impacting success through a series of case studies.
Industry experts from the NASTT membership will be presenting this complimentary webinar.
Click here for more information and / or to view archived webinar.
---
NASTT's Manhole Rehabilitation Webinar
This webinar hosts a discussion regarding manhole rehabilitation design methods, capitalizing on the differing opinions on design methodology. In addition to the design discussion, the webinar will also provide an overview of product types and rehabilitation methods available. The session will also cover the importance of surface preparation, quality control, inspection and testing.
Click here for more information and / or to view archived webinar.
This webinar experienced brief technical difficulties with audio at 12 minutes, 30 seconds into the webinar for approximately 40 seconds. Click here for the transcript during this portion.
---
Any views or opinions presented in the webinars listed are solely those of the presenter/s and do not necessarily represent those of Benjamin Media, Inc. Nor does Benjamin Media Inc., endorse any products or methods presented. 
*It is the responsibility of attendees to contact their state approval boards to verify whether they accept webinars for credit. It is free to attend a Trenchless Technology webinar. If you would like a CEU certificate for attending there will be a $10 administrative fee. Click here for CEU Form (PDF). CEUs are not offered for NASTT webinar sessions done in conjunction with Trenchless Technology.
---
Archived Webinars are available to view for free. If you have any question or problems viewing any webinars please contact us at mgorman@benjaminmedia.com.
If you are having problems viewing any webinar, please download the GoToMeeting Codec for Windows Media Player at www.gotomeeting.com/codec. Mac users will need to download Flip for Mac, the Windows / Quicktime plug by clicking here.