Since 2008, the month of April has been designating as Safe Digging Month with the goal of encouraging safe digging practices for every project.
In underground utility construction, one of the safest and most efficient ways to dig is the use of a vacuum excavator. Whether of the hydro or air variety, these mighty machines safely expose underground utilities. Vacuum excavation has quickly blossomed into all sectors of underground construction, from HDD slurry clean-up, to utility locating, potholing, slot trenching and more.
On the following pages you will find some of the latest offerings, from some of the top companies, in this ever-growing industry.
---
Safe Digging: Best Practice for Damage Prevention
America's aging infrastructure is in line for needed maintenance, upgrades, and expansion. Vacuum excavation is a non-destructive process designed to remove soil from around sensitive buried utilities with a speed, precision, and safety unmatched by traditional excavators or shovels. Performed with either air or water, vacuum excavation represents the next generation evolution in the ability of utility companies, contractors, and municipalities to economically perform their work in a wide variety of environments, all the while keeping the crews on the ground safe and avoiding costly line strikes.
Addressing infrastructure resiliency in Colorado with a TRUVAC® FLXX™
Smart Solution for Non-Destructive Excavation
Hydroexcavation is a non-mechanical, non-destructive process utilizing pressurized water and an industrial strength vacuum to remove soil around buried infrastructure such as pipes, utilities, storage tanks, etc. It is used to dig slot trenches for installing in-ground utilities; creating precise locating holes; and when used with hot water, it can cut through frozen ground.
Excavation Precision in Challenging Locations
Beyond tough soils, certain locations like urban and residential areas, or landscaped grounds, require more precise and safer alternatives to mechanical or shovel digging. The design of the midsize TRUVAC® FLXX™ vacuum excavator is designed for a wide range of applications in locations where reducing damage to jobsites is required, and where a full-size vac ex would not be as productive or. Often these sites include residential yards and mature plantings with extensive root systems that demand non-destructive underground excavation. The more maneuverable FLXX™ has positive benefits for contractors that include increased usable payload capacity, maximized job productivity, and a dramatic reduction in the frequency of receiving overweight vehicle fines.
Versatile Safe Digging Equipment
The recent launch of the TRUVAC® TRXX™ compact vacuum excavator trailer introduces the non-destructive benefits of hydroexcavation to a new range of applications such as landscaping and plumbing, in addition to underground utility applications.
The TRUVAC brand of vacuum excavation equipment continues to offer a great number of benefits to the user: they minimize the number of additional vehicles that must be brought to a jobsite, reducing manning requirements and the risks to people and property; and they increase the top line for municipal, commercial, and residential contractors by allowing them to simply do more work for their customers.
Safety Features for Digging Safely
The ability to control the water pressure of a hydroexcavator means that underground utilities, pipelines, and cables can be uncovered and exposed before they are accidentally struck; utility strikes are far more difficult to prevent using shovels, backhoes, or traditional mechanical excavators. Hydrovac "daylighting" improves safety, increases productivity, and lowers overall project costs. Various vacuum excavators by TRUVAC are equipped with patented precision safety features like DigRight® water pressure control, a technology that allows the operator to select the maximum water pressure output with the push of a button, saving fuel and money, reducing wear and tear on equipment, and improving safety.
Performs Subsurface Utility Engineering (S.U.E.) Test Holing
Locating underground utilities using non-destructive vacuum excavation meets the highest Quality Level A (QL-A) demanded by Subsurface Utility Engineering (SUE) providers. SUE standards, developed by the American Society of Civil Engineers, is a process to manage risks associated with utility coordination of more than 100 billion feet of buried utilities across the United States. To achieve the most precise utility information, the horizontal and vertical location of utilities must be exposed using minimally intrusive excavation to minimize the potential for utility damage. When equipped with the optional Air Excavation package, the TRUVAC ParaDIGm® digs potholes and backfills immediately with the vacuum excavated dirt. If air excavation isn't for you, TRUVAC offers a selection of hydroexcavation products to meet SUE's highest standards and safely excavate.
---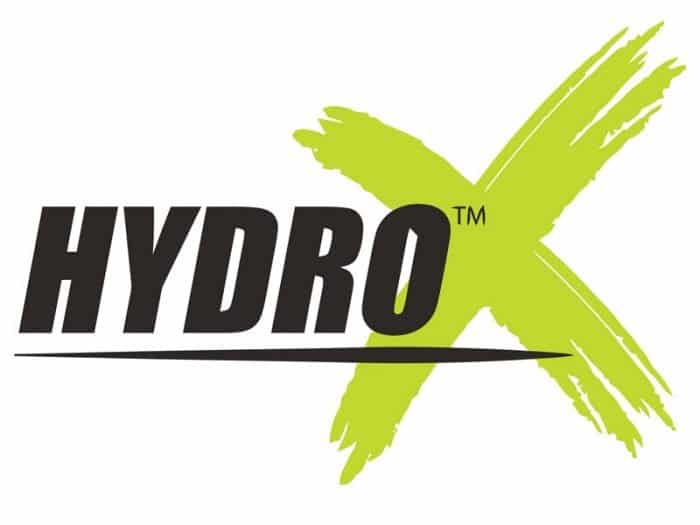 HYDRO-X: EXPERTS IN HYDRO EXCAVATION
Unmarked utilities are one of the greatest threats to any job site. Striking a utility can have catastrophic consequences including significant collateral damage, safety risks, environmental effects, schedule impact, repair costs, community backlash, and property damage.
Ensuring your utility locates are accurate before beginning any underground construction project can keep people safe, lower your costs, protect the environment, and help ensure your project is completed on time. Non-destructive excavation helps you do just that.
Our team at HydroExcavators, LLC (Hydro-X) has more than 100+ years of combined industry experience among them to meet your project needs.
We've most likely seen a project like yours before on one of the many projects our team has successfully completed. Even if your job is unique, we're confident our team of experts can apply and adapt our industry knowledge to find the ideal resolution for you.
What is hydro excavation?
Hydro excavation is an environmentally protective process that injects highly pressurized water into a target area followed by extraction of soil and other objects with a customized, industrial strength vacuum. The vacuum transports the debris into a truck mounted tank for safe transport to a designated disposal site.
How We Work
Our team takes pride in always getting the job done fast, efficiently, safely, and with respect for the communities where we work and the environment. Our highly trained professionals customize each project to the site's needs to drive your project action plan. We also perform a 360* walk through for safety and provide a job-specific assessment (JSA). We aim for excellence.
A Culture Built on Safety
We take pride in keeping our drivers and the public safe while operating our vehicles and conducting services. Every employee undergoes extensive safety training and ongoing compliance. Our comprehensive health and safety programs meet the requirements set by major oil & gas and large utilities companies.
Trenching in High Risk Areas
Hydro-X has extensive experience navigating highly populated, urban environments where a utility strike can have the most severe consequences.
Remote Applications
We understand that projects often take place in remote environments. We're equipped to reach isolated areas and experienced working through creative solutions, with safety and quality always our top priority.
Extensive Industry Experience
The benefits of hydro excavation cross many industry sectors. Our customers span a wide range of industries including:
Power Companies T&D
Engineering Firms
General Construction Contractors
Industrial/Manufacturing Sites
Power Generation
Oil & Gas: Upstream, Midstream and Downstream
Water Utility Companies
Water/Wastewater
Wide Range of Services
We understand projects often expand in scope. We offer a wide range of services related to hydro excavation to help keep every job site more efficient and productive. Our range of services vary by location and include:
Hydro excavating
Dry VAC
Liquid Vacuum
Dump Trucks
Back Filling
Ash Removal
Traffic Control
Mini Excavator
Skid Steer
Sludge Removal
Safe Debris Disposal
Site Restoration
Saw cutting of asphalt, and concrete
Emergencies Happen. We are always there.
Hydro-X is always on call when natural disasters hit, or accidents happen. We will have our team onsite fast to help safely restore and rebuild. Hydro excavation is critical to ensuring staff work environment is safe during the repair and installation of utilities during storm recovery.
Our team can help you assess your site needs and develop a project action plan. Contact us today to learn more about implementing hydro excavation.
Learn more about HydroExcavators, LLC at www.hydroexcavators.com or follow us on Facebook, LinkedIn, or Instagram.
---
Mud Dog® Vacuum Excavators: Dig Safer, Dig Smarter
In the U.S., a utility line is hit every six minutes causing power and utility disruption, injuries or death. Digging safer and smarter means utilizing vacuum excavation. Mud Dog® Vacuum Excavators are designed to meet the challenges of compact, urban projects to large-scale excavation, potholing and trenching projects. Regardless of the task they are utilized for, vacuum excavators offer versatility, as well as safety and productivity on the jobsite.
Versatility
Mud Dogs come in a variety of model configurations to tackle many applications in various settings. The 700 offers a compact footprint for excavation in urban environments while maximizing payload and maintaining the power and precision that larger units offer. The 1200 offers consistent performance and precision for excavation during mid to large-scale projects. The 1600 is the largest vacuum excavator in the industry. This unit offers maximum payload and performance for large-scale excavation in the harshest environments; no project is too big or too tough to tackle.
Safety
Large, traditional machinery and abrasive excavation methods can increase jobsite and operator risk. Due to the precision and non-destructive nature of using compressed air or pressurized water, vacuum excavation is the safe solution. With the Mud Dog, an operator can choose to dig with the best application, water or air, for the job at hand. Hydro excavation utilizes high pressure water to break up solid materials and is effective in any soil condition, while air excavation utilizes compressed air to break up materials and is ideal for sensitive debris removal applications where any sort of water introduction would be counterproductive or damaging. Utilizing water or air to dig, allows operators to remain safe and reduces the risk of puncturing a line.
Productivity
When cables, utility lines or water mains need to be repaired or excavation is required in hard-to-reach areas, vacuum excavation can be utilized. Mud Dogs come with an extendable, 8-inch diameter boom that rotates and pivots downward. This means that units do not need to be readjusted and can be located away from an excavation point. This minimizes the impact and restoration on a jobsite and eliminates traffic congestion near roads.
Mud Dogs also come with other features to ensure efficient workflow and increase productivity, including variable blower and water pump speed. This allows for increased digging effectiveness, water conservation and fuel efficiency.
Partner with Super Products
Partner with Super Products for your next excavation project. Super Products has the support network and products to keep your team safe and productive on the jobsite.
Super Products has a broad nationwide network with representatives supporting contractors, dealers supporting municipalities and eight rental facilities supporting short- and long-term rentals, parts and service.
---
The Right Vacuum Excavation Equipment for Your Specific Application
HX Hydroexcavator
The RAMVAC hydrovac truck series' most popular models offer debris body sizes from 9-15 cubic yards. The mid-size trucks touting 3- and 6-cubic-yard debris capacities, deliver big vacuum power with a smaller footprint. RAMVAC trucks offer a footprint approximately 36 inches shorter and a payload capacity 2,500 pounds greater than that of similar trucks. The 8-inch vacuum system features a 4,400-5,400 cfm at 18 to 28 inches Hg blower capacity, as well as cyclone separation, a vacuum enhancer, directional discharge, hydrostatic blower drives and a 10-micron final filter. For the water system, the 1,300-gallon water tank, 18 gpm at 2,500 psi water pump and 400,000 Btu water heater, are all located inside an 800,000 Btu heated enclosure. RAMVAC understands that trucks are not a one-size-fits-all, which is why it offers a wide variety of debris body sizes, blower sizes, water systems and chassis configurations.
Tempest Industrial Vac Truck
Utilizing innovative and proven vacuum technology, the RAMVAC Tempest industrial air mover by Sewer Equipment is capable of removing dry and liquid materials over a long distance and from great depths. This unit delivers maximum vacuum efficiency even in the toughest working conditions. While utilizing high suction from a 28 inches Hg 5,500 cfm positive displacement blower through an 8-inch system, this unit offers many exclusive features.
The Tempest's exclusive self-discharging filter system provides automatic interval cleaning of the filter house during vacuum operations. This system significantly reduces the downtime associated with premature cleaning of the baghouse when the debris box is not full. The Tempest allows operators to keep working, while recognizing maximum debris capacity. Additionally, its hydraulically powered articulating extendable knuckleboom is exclusive in the marketplace. With 270-degree range of motion and 16 foot working length, this boom hinges back and forth, providing maximum support of the vacuum tube for increased operator ergonomics as well as cleaning efficiency.
Standard with a fully opening rear door, the Tempest only requires one dump to eliminate all debris within the debris box. With a standard 50-degree dump angle and 50-inch clearance from splash plate to the ground, this air mover machine allows for the easy and effective off-loading of material into roll-off containers or any desired dump locations.
The Tempest comes with a wide variety of options to fit the needs of every operator. The addition of a hydroexcavation package gives operators access to water when the application requires it.
AX Air Excavator
Offered on a Class 6 chassis, the AX doesn't require a CDL certification to drive or operate. Due to its single-engine design, operators can excavate with both air and water, effectively requiring only one truck. Additionally, all AX water systems are contained within a single heated enclosure for cold-weather application.
This truck also provides the ability to pothole using a 4-inch port, or perform major excavating using a 6-inch port. Also, the AX series offers standard payload capacities from 5,000 to 12,000 pounds. Its hydraulic rear door allows operators to dump spoils quickly and easily. With a powerful vacuum, the AX series allows you to customize your blower to achieve the results you need in any application. RAMVAC offers a variety of blower capacities, including 18 or 28 inches Hg, 1,400 or 3,000 cfm. For hose size, the standard diameter can be 4 or 6 inches. Most noteworthy is RAMVAC's Dig Deep boom, which carries powerful airflow while providing its operator the ability to dig 10 feet below grade.
From tool storage to operation controls, this air excavation truck was designed to make overall operation and maintenance simple. All major functions and maintenance points are accessed from a ground level for increased operator safety. Additionally, 12-volt electrical controls and manual hand valves allow for on-site troubleshooting in the field and quick maintenance, as replacement parts are readily available at any standard hardware store. The AX series is the tool you need for any air digging application.
Catch Basin Cleaner
The catch basin cleaner series from RAMVAC is a tandem axle (18,000 pound GVWR) vacuum trailer that features a 6-cubic-yard debris box with 1/4-inch extended steel construction. Additionally, it features a 320-degree working radius boom with a reach of 12 to 17 feet, a Kohler 134 hp Tier IV Final diesel engine, 6-inch vacuum system with 2,400 cfm and 18-inch blower, cyclone separation and 10-micron final filter with a vacuum enhancer.
For more information on call 888-477-7638 or visit www.sewerequipment.com/ramvac-vacuum-excavators. To view rental and pre-owned vacuum excavation equipment from RAMVAC, visit www.rock-rental.com.
---
Vanair® Systems Improve Uptime and Decrease Costs
If you have jobs involving air excavation, CIPP, pipeline relining, manhole rehabilitation, or sewer inspection and maintenance, you'll find our PTO driven systems are ideal. PTO systems provide maximum air and generator power, while tucking seamlessly under the chassis' frame-rail of your work vehicle. Additionally, the system reduces vehicle weight, increases available bed space, increases vehicle maneuverability, reduces maintenance, and frees-up the hitch to haul other required equipment to the job site, saving your crew multiple trips. Vanair offers 50 -1000 cfm of PTO air compressor power, generators up to 40 kW, hydraulics, and the combination of all three power sources.
Continuing the tradition of innovation, Vanair® engineers continue to change the industry with new features for its PTO driven systems. For example, the patent-pending FailSafe™ Dual Redundancy System prevents nuisance shutdowns to increase productivity. Another exclusive offering from Vanair, is its patented ThermalGuard® weather protection system. This feature preheats the air system oil to prevent cold weather slowdowns and loss of performance.
Vanair's portable Viper Gas and Diesel rotary screw air compressors a powerful 80 CFM of air enough to run a 90 lb jackhammer. The compact units are more economical at half the cost of a 185 CFM tow-behind air compressor. The Viper is ideal for sewer rehabilitation, relining, installing fiber optic and landscaping. With the Viper series, you only pay for the power you need.
For 50 years, Vanair has provided Mobile Power Solutions® to industries worldwide, offering the most comprehensive line of vehicle-mounted air compressor, generator, welding, hydraulic, engine starting, and electrified power equipment in the industry.
---
The Utilivac System: Powerful. Simple. Affordable.
The Utilivac system has revolutionized vacuum excavation, increasing productivity and lowering costs. Its lightweight portability allows crews to complete projects in the tightest of locations, without sacrificing any power. The Utilivac uses a standard compressor to produce a powerful 850 cfm vacuum and develop an incredible 22" Hg vacuum at its 4" inlet.
As the Utilivac system uses air to excavate, spoils stay loose and dry for easy backfilling, eliminating the need to bring dry fill or haul mud off for disposal. Our unique air knife generates powerful shock waves to loosen soil, clay, and hardpan for easy collection. The Utilivac will vacuum anything, from gravel to wet concrete!
The Utilivac is reliable and low maintenance with no moving parts, filters, or rust to combat. Rugged aluminum construction makes Utilivac lightweight and hand portable. Just rinse Utilivac with a garden hose as needed and you're good to go.
Additionally, the Utilivac is a fraction of the cost of a vacuum truck – you can own 10 Utilivac systems for the cost of one truck!
Nothing beats the safety, efficiency, and cost effectiveness of the Utilivac. www.utiliscope.com